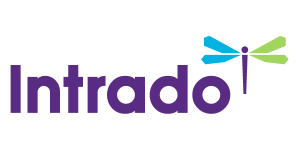 Clean Phone ideal for Clean Rooms, Labs and Sanitary Environments Certified on the Votacall Cloud PBX Platform
/EIN News/ -- BOSTON, Feb. 19, 2019 (GLOBE NEWSWIRE) -- Votacall, a leading provider of Cloud-based VoIP Business Communication Solutions, has certified the GAI-TRONICS® Clean Phone for use on the Votacall VoIP Platform.

GAI-TRONICS® owned by Hubbell incorporated, is the world's largest company focused on the communication needs of the world's industrial markets.  The Clean Phone delivers hands-free communication technology to industries that require an absolute sanitary and uncompromised environment.  There is a clear need within the biotech industry, specifically lab environments, for simple, smart and sanitary communications options.  The Clean Phone delivers on all counts.
"Votacall is excited to add the Clean Phone to our cloud product suite," said Andy DeAngelis, Chief Operating Officer, Votacall.  "We have made delivering, implementing and managing cloud PBX solutions within the biotech industry a priority a striving to enhance the customer experience through innovation within this exploding market.  The certification of the GAI-TRONICS® Clean Phone further solidifies our dedication and focus within the market and will present a tremendous value to our current and future biotech clients."
Votacall is in the process of initial integration rollouts to biotech clients utilizing the Votacall Hosted VoIP business phone system.
For more information on Votacall, please visit votacall.com.
To see what we have been up to, take a peek at our blog!
About Votacall
Votacall is a leading provider of cloud-based voice solutions and business communication systems, with expertise in VoIP, unified communications and call center design and deployment. The company is committed to delivering best-in-class solutions to its customers – helping them stay ahead of the technological curve at the lowest total cost of ownership.
For more information: visit www.votacall.com - read our blog blog.votacall.com – or give us a look on LinkedIn, Facebook & Instagram.
Contact Info
Andy DeAngelis
COO
Votacall
adeangelis@votacall.com