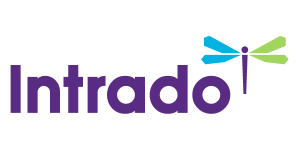 Air Transport World Names Lufthansa 2019 Airline of the Year
To be honored on March 26 at Gala Dinner in New York
/EIN News/ -- NEW YORK, Feb. 19, 2019 (GLOBE NEWSWIRE) -- Air Transport World (ATW), the leading media brand serving the information needs of the global airline and commercial air transport communities, announced today that Lufthansa was named the ATW 2019 Airline of the Year. It is the first time in 14 years that the Award has been bestowed on a European carrier.

The 2019 Airline of the Year award will be presented as the top honor at ATW's 45th Annual Airline Industry Achievement Awards Ceremony on March 26, 2019, in New York.
Lufthansa was selected for its across-the-board achievements that set it apart from its legacy airline peers and maintain its competitive edge against increasing low-cost carrier competition. In 2018, Lufthansa and its Group airlines carried a record 142 million passengers, making it the largest airline group by passenger numbers, and saw all-time high average load factors. The company kept a sharp eye on costs, while introducing new technologies and service amenities that improve the passenger experience, including biometric exit technology at Miami Airport to speed the departure process. Lufthansa became the first European airline to be awarded a Skytrax 5-star rating—testimony to its world-class customer service standards on the ground and in the air. Lufthansa also continued to be an industry leader in sustainability, operating one of the most modern and fuel-efficient fleets and implementing numerous fuel-saving projects.
"It is an honor for me to accept the ATW Airline of the Year Award on Behalf of over 135,000 Lufthansa Group employees around the world. This award is a testament to their passionate commitment in making Lufthansa the first choice for over 140 million customers in 2018. We continue to build on our reputation as pioneers in innovation, dedicated to connecting people in three hundred cities with the highest level of service and making travel memorable for them," said Lufthansa Group chairman and CEO Carsten Spohr.
"We are delighted Lufthansa is the 2019 Airline of the Year. The Award recognizes the incredible transformation of this company and the efforts and dedication of its leadership team and people," said Karen Walker, editor-in-chief at ATW.
The 45th ATW Awards, sponsored by CFM International, Pratt & Whitney, Airbus, ENAC and McGill University, will be presented on March 26, 2019, at a gala dinner at the JW Marriott Essex House Hotel in New York. Other winners this year include Air New Zealand, Indigo Partners managing partner William "Bill" Franke, Spirit Airlines, airBaltic, Dallas Fort Worth Airport, Airlink and the Airbus A220.
Previous recent recipients of the ATW Airline of the Year award include ANA (2018); American Airlines (2017); Etihad Airways (2016); Southwest Airlines (2015); Delta Air Lines (2014); ANA (2013); Air New Zealand (2012); and Emirates (2011).
For more information about the awards, attending the award ceremony and sponsorship opportunities, visit awards.atwonline.com.
ABOUT AVIATION WEEK NETWORK

Aviation Week Network, an Informa business, is the largest multimedia information and services provider for the global aviation, aerospace, and defense industries, serving 1.7 million professionals around the world. Industry professionals rely on Aviation Week Network to help them understand the market, make decisions, predict trends, and connect with people and business opportunities. Customers include the world's leading aerospace manufacturers and suppliers, airlines, airports, business aviation operators, militaries, governments and other organizations that serve this worldwide marketplace. Aviation Week Network's portfolio delivers award-winning journalism, data, intelligence and analytical resources, world-class tradeshows and conferences, and results-driven marketing services and advertising.
ABOUT INFORMA

Aviation Week Network is part of Informa, a leading international business-to-business information services group, operating in over 30 countries. We create transaction-led exhibitions and content-based events, specialist data, intelligence and marketing services products, as well as scholarly research and specialist reference-led academic content. Our products and services help businesses and professionals connect, learn, do business and gain an edge over the competition. Informa is listed on the London Stock Exchange and is a member of the FTSE 100.
MEDIA CONTACT:
Elizabeth Sisk  
Director, Marketing Communications  
Aviation Week Network
860.495.5498
elizabeth.sisk@aviationweek.com