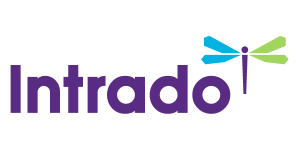 McNeely Stephenson Proud to Add Leslie E. Vidra to New Albany Office
Vidra's legal practice, which spans several decades in Kentuckiana, has included handling wills, trusts, probate and business consultation, among several other services.
/EIN News/ -- New Albany, Indiana, Feb. 19, 2019 (GLOBE NEWSWIRE) -- On February 1, McNeely Stephenson welcomed Leslie E. Vidra to join their New Albany law firm as "Of Counsel." Attorneys at the firm said that Vidra will be an invaluable addition to the team.
"Our attorneys have known Leslie for many years," said Dana Eberle-Peay. "She's not only a great attorney, she's also an amazing person. We're fortunate to have her join McNeely Stephenson."
For the last 15 years, Vidra and her husband, Jerry Ulrich, practiced law together in the Elsby Building in New Albany. She is now joining McNeely Stephenson upon Ulrich's retirement.
Vidra is licensed in both Kentucky and Indiana and has practiced law in the Kentuckiana area for many years.
"Leslie is an incredibly versatile attorney and a veteran of our profession," said Larry Church. "She is a well-respected member of the Kentuckiana legal community and the perfect addition to our firm."
Vidra concentrates her practice on preparing wills and trusts, handling probate and trust administration, providing corporate advice on business succession planning, assisting families with charitable gift planning, and advising non-profit organizations and for-profit businesses on corporate governance issues and regulatory compliance.
"I believe in providing my clients an organized, yet flexible approach to problem solving via intuitive listening," said Vidra in an online statement. "My passion is supporting the non-profit and charitable community through compliance with laws, assistance with related accounting procedures and long-range planning, all in support of improving our local and regional quality of life. I also help families achieve their goals by drafting wills, POAs and trusts; creating business succession plans and later administering estates."
Vidra's experience includes serving as in-house legal counsel for two regional charities and a large Louisville law firm where she was employed by the Trusts and Estates Section. She is originally from Pittsburgh, Pennsylvania, but moved to Indiana to attend Indiana University in Bloomington for both college and law school.
Vidra is an active community volunteer for organizations supporting the quality of life in Southern Indiana.  

Larry Church
McNeely Stephenson, New Albany
8127258224
MSnewalbanylaw@gmail.com