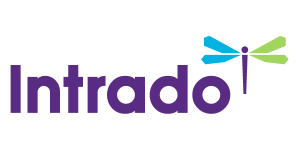 Keiretsu Forum Ranked #1 Most Active Early Stage Investors in 2018
/EIN News/ -- SAN FRANCISCO, Feb. 06, 2019 (GLOBE NEWSWIRE) -- Pitchbook has released their 2018 Annual Global League Tables, highlighting Keiretsu Forum as #1 most active investment firm in early stage deals. Additionally, Keiretsu Forum was ranked #10 most active for late stage deals. Keiretsu Capital, the exclusive worldwide fund partner of Keiretsu Forum, was also ranked #12 in early stage deals. This is the second consecutive year that Keiretsu Forum has been ranked #1 most active in early stage investments by Pitchbook. Explore Pitchbook's data collection methodologies here.

"Our 3,000 global investing members are the secret sauce of Keiretsu Forum. Another benefit to funding worthy startups is that our members provide critical contacts, customer introductions, and resources that fuel their growth and success," says Keiretsu Forum Founder and CEO Randy Williams. "Furthermore, I look forward to 2019 being a year of continued Keiretsu Forum growth leading to more successful liquidity events for our companies and members."
"The network effect of being a global organization is powerful and this ecosystem provides tremendous opportunities and benefits for investor members, entrepreneurs, and institutions," added Adam Henderson, Head of Global at Keiretsu Forum.
Keiretsu Forum is a membership community comprised of investors. Our members meet to evaluate high quality investment opportunities. Each early stage company is screened and hand-selected by members before presenting to the larger group. Once companies receive traction, they are invited to syndicate across the globe granting many investment opportunities to our members and allowing Keiretsu to be ranked highest among active investors.
About Keiretsu Forum
Keiretsu Forum was founded in 2000 by Randy Williams in the San Francisco Bay Area. With over 3,000 investor members and more than 50 active chapters in 26 countries, Keiretsu Forum is the world's largest invitation only angel investor network. Keiretsu Forum membership is comprised of angel investors, venture capitalists, corporate/institutional investors and serial entrepreneurs who provide early-stage capital in the range of $250,000 - $2 million to high-quality diverse investment opportunities. Keiretsu Forum members collaborate in the due diligence but make individual investment decisions. For more information, visit www.keiretsuforum.com.
CONTACT:
KATE MURPHY
kate@keiretsuforum.com
+415.573.0751