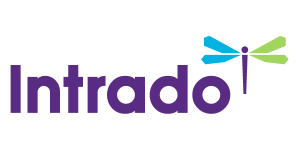 MAF Flight Delivers 550kg of Vaccines to Combat Ebola in Democratic Republic of the Congo
/EIN News/ -- NYANKUNDE, Democratic Republic of the Congo, Dec. 19, 2018 (GLOBE NEWSWIRE) -- On December 18, 2018, an MAF flight delivered 550kg of vaccines to Beni, the epicentre of the current Ebola virus disease outbreak in the Democratic Republic of the Congo, to support the frontline treatment and containment efforts of the World Health Organization and Ministry of Health.

The current outbreak of the Ebola virus disease (EVD) continues in the north-eastern region of the Democratic Republic of the Congo (DRC). Yesterday, MAF delivered 550kg of vaccines, transported on dry ice, from Goma to Beni for distribution by the World Health Organization (WHO), with the Ministry of Health (MoH), and their partners. Additional medical supplies and 30 motorcycle tires for their on-the-ground vaccine administration teams were also among the cargo delivered to Beni, the epicentre of the current outbreak, to support the efforts to treat and contain the deadly disease.
MAF Pilots David Petersen and Chad Dimon flew to the city of Goma where they loaded MAF's Cessna Caravan with the urgently needed, time-sensitive cargo. After a 1.2 hour flight, they arrived in Beni and unloaded the vaccines and supplies into WHO vehicles waiting at the airport. David shares, "It was an honour to do our small part in helping stop the spread of this terrible outbreak."
Since August, MAF teams have flown 17 flights in support of efforts to combat the outbreaks of the Ebola virus disease in both the western and eastern regions of the DRC, and remains ready to respond to any requests for flights from frontline organizations working to treat and contain this ongoing outbreak.
In their December 15 report, the WHO states that a possible 531 EVD cases, including 313 deaths, have been reported in North Kivu and Ituri Provinces in the north-east part of the country, sharing borders with South Sudan, Uganda and Rwanda, and numbers continue to grow. With the displacement of Congolese refugees to other countries, and also internally within the country itself, the risk of transmission is considered very high within the region.
Sources:
https://www.who.int/ebola/situation-reports/drc-2018/en/
https://www.who.int/csr/don/22-november-2018-ebola-drc/en/
Mission Aviation Fellowship (www.mafc.org) operates a fleet of some 130 airplanes worldwide. Since 1945, MAF has enabled the work of churches, relief organizations, missionaries, medical teams, development agencies, and others working to make life better for those who live in the most isolated parts of the world. In recent years, MAF has responded to disasters such as Hurricane Matthew in Haiti, following two deadly earthquakes in Nepal in 2015, and most recently in the Philippines after Super Typhoon Mangkhut. MAF's Canadian headquarters is in Guelph, Ontario.
Notes to the Editor
MAF has operated in the DRC since 1961
Currently, a fleet of 10 MAF aircraft operate from bases in Nyankunde and Kinshasa, DRC with an additional office located in Bunia
For inquiries, please contact: Beth Round (MAF Canada), 519-821-3914, bround@mafc.org