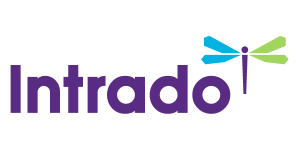 Global Biodiesel Market Insights and Trends Report 2018 - Forecast to 2023 by Feedstock, Vertical & Region
/EIN News/ -- Dublin, Dec. 19, 2018 (GLOBE NEWSWIRE) -- The "Biodiesel Market: Global Market Insights and Future Growth Trends" report has been added to ResearchAndMarkets.com's offering.

The biodiesel market is expected to grow significantly in the period between 2018 and 2023. The growth in the global biodiesel market can be attributed to the proactive implementation of biofuel policies in various nations including US, Argentina, Brazil, and Indonesia. The regulations regarding the formulation of fuel in these regions are expected to increase the share of biodiesel, thereby increasing the demand.

Global Biodiesel Market Insights
IEBS Biodiesel Market Report:
The biodiesel market has been segmented based on the feedstock used for products such as vegetable oils, animal fats, biomass, and others (brown grease/ trap grease); and verticals such as automotive, aviation, industrial, marine, residential & commercial heating, power generation, and agriculture.

Biodiesel Market By Feedstock:
In biodiesel market by feedstock, vegetable oils accounted for the majority share of the overall biodiesel market and are anticipated to hold to achieve this throughout the forecast duration. Vegetable oils are extensively used for producing biodiesel as they include less saturated fats, hence decreasing the processing price. In addition to this vegetable oils are without problems available in contrast to animal fat and greases.

Biodiesel Market By Vertical:
In biodiesel market by verticals, biodiesel is used as a fuel in many verticals including automobile, marine, railway, and agriculture industries, in pure form B100' or by forming blends with conventional petroleum diesel. these blends are B2', B5' and B20', which include 2%, 5%, and 20% biodiesel, respectively. Biodiesel has a higher lubricity (50:1) than that of traditional petroleum diesel. This belonging of biodiesel encourages its use in the vehicle enterprise as it reduces wear and tear of the engine. The excessive cetane value of biodiesel additionally maximizes engine life by way of ensuring entire gasoline combustion and leaving no residue. Biodiesel is used in the marine industry also as it is a good material as a shipping fuel, being biodegradable, non-toxic and essentially free of sulphur and aromatics.

Biodiesel Market By Region:
The Asia Pacific and Europe marketplace has a big possibility in countries like India, UK, and China, because of the ever-growing diesel costs and a tremendous quantity of diesel cars. With the growing existing feedstock efficiency, the marketplace will probably have a pattern shift within the forecast span. In the upcoming years, the growth of algae as new feedstock assets is likewise predicted for product production. Fuels used for transportation nonetheless makes up for a prime bite of the proportion of the marketplace. The Europe region is a noteworthy product producer with nations which includes France and Germany being the pinnacle producers.

Key Topics Covered:

1. Introduction

2. Research Strategy

3. Executive Overview

4. Key Insights

5. Biodiesel Market, By Feedstock Type

6. Biodiesel Market, By Verticals

7. Biodiesel Market, By Region

8. Competitive Landscape

9. Company Profiling

Archer Daniels Midland Company
Bunge Limited
Neste Corporation
TerraVia Holdings
Wilmar International Limited
Royal Dutch Shell PLC
Renewable Energy Group Inc
Cargill
Louis DreyfusBIOX Corporation
Munzer Bioindustrie GmbH
For more information about this report visit https://www.researchandmarkets.com/research/c9r5v4/global_biodiesel?w=12
Research and Markets also offers Custom Research services providing focused, comprehensive and tailored research.

CONTACT: ResearchAndMarkets.com
         Laura Wood, Senior Press Manager
         press@researchandmarkets.com
         For E.S.T Office Hours Call 1-917-300-0470
         For U.S./CAN Toll Free Call 1-800-526-8630
         For GMT Office Hours Call +353-1-416-8900
Related Topics: Biofuels