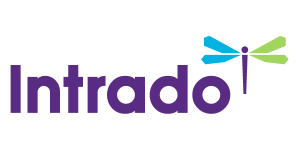 AEON Global Health Announces Adjournment of Annual Meeting of Shareholders until January 16, 2019
Annual Meeting adjourned solely with respect to Proposal 4 – approval of an amendment to the Company's Amended Certificate of Incorporation to continue to restrict certain transfers of its common stock in order to preserve the tax treatment of its net operating losses and other tax benefits 
/EIN News/ --

GAINESVILLE, GA, Dec. 06, 2018 (GLOBE NEWSWIRE) --  AEON Global Health Corp. (OTC QB: AGHC) today announced that its 2018 Annual Meeting of Shareholders (the "Annual Meeting"), scheduled for Thursday, December 6, 2018, was convened and Proposals 1, 2, 3, 5 and 6, each as set forth in the Company's Definitive Proxy Statement filed with the Securities and Exchange Commission on October 26, 2018 (the "Proxy Statement"), were approved.
The Company adjourned the Annual Meeting with respect to Proposal 4, a proposal to amend its amended certificate of incorporation to continue to restrict certain transfers of its common stock in order to preserve the tax treatment of its net operating losses and other tax benefits. While Proposal 4 has received the support of the majority of shares voting on the proposal, approval of more than 50% of all outstanding shares of AEON's common stock as of October 19, 2018 is necessary for the proposal to be approved. The adjournment will allow for the solicitation of additional votes on Proposal 4. The Annual Meeting will resume with respect to Proposal 4 at 10:00 a.m. EDT on Wednesday, January 16, 2019 at the Company's corporate headquarters, located at 2225 Centennial Drive, Gainesville, Georgia 30504.
"Given that a majority of our voting shareholders are in favor of the proposal to continue to restrict certain transfers of our common stock in order to preserve the tax treatment of our company's net operating losses and other tax benefits, we believe it is important that shareholders who have yet to vote be provided additional time to vote," said Sonny Roshan, Executive Chairman & CEO of AEON. "We encourage those shareholders who have yet to vote to vote 'for' the proposal."
During the pendency of the adjourned meeting, shareholders holding shares as of the record date of October 19, 2018 who have not yet voted are encouraged to vote on Proposal No. 4. Shareholders may also change their vote for Proposal No. 4 by executing a new proxy, revoking a previously given proxy or attending the meeting and voting in person, as set forth in the Proxy Statement.
To vote your shares at the adjourned meeting, you can follow the instructions set forth in our definitive Proxy Statement. In summary, if you are a stockholder of record, you can vote your shares over the Internet, by telephone or by mail, in each case by following the instructions on the Notice of Internet Availability or proxy card previously delivered to you. If your shares are held in a stock brokerage account or by a bank or other nominee, you are considered the beneficial owner of shares held in "street name." To vote shares held in street name, you must follow the instructions provided to you by that institution. Telephone and Internet voting will also be available to stockholders owning shares through certain banks and brokers.
Only shareholders of record on the record date of October 19, 2018 are entitled and are being requested to vote. Shareholders are urged to read the proxy statement and other relevant documents filed with the SEC.
For assistance in voting your shares or for general inquiries, please contact Paul Suda, the Company's General Counsel, at (888) 661-0225.
ABOUT AEON GLOBAL HEALTH
AEON Global Health is a publicly traded, Joint Commission accredited, growth-oriented healthcare company that provides a broad portfolio of market-leading solutions that are well-aligned with long-term healthcare trends. Our mission is to help in the prevention, diagnosis, and treatment of diseases by providing healthcare professionals with clinically actionable information that promotes patient‐centric, personalized medical care. Operating out of a modern 30,000 square-foot facility in suburban Atlanta, the Company provides a comprehensive menu of healthcare services in Cancer Genomics, Pharmacogenomics, Toxicology and Infectious Diseases.
Except for historical information, the matters discussed in this press release may be considered "forward-looking" statements within the meaning of Section 27A of the Securities Act of 1933, as amended and Section 21E of the Securities Exchange Act of 1934, as amended. When used in this release, words such as "believe", "anticipate" think", "intend", "plan", "will be", "expect" or similar expressions identify such forward looking statements. In addition, such statements include declarations regarding the intent, belief or current expectations of the Company and its management, including those related to cash flow, gross margins, revenues, and expenses which are dependent on a number of factors outside of the control of the Company including, for example, the markets for the Company's services, costs of and services, other expenses, government regulations, litigation, and general business conditions. Investors are cautioned that any such forward-looking statements are not guarantees of future performance and involve a number of risks and uncertainties that could materially affect actual results. The Company disclaims any obligations to update any forward-looking statement as a result of developments occurring after the date of this press release.