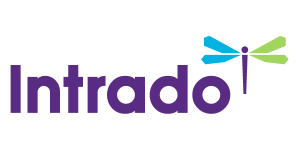 Relias Announces Agreement with RQI Partners, adds Resuscitation Products to Relias LMS
Agreement will allow Relias to sell, market, and provide clients access to suite of CPR eLearning programs developed by Laerdal and the American Heart Association via the Relias learning management system
/EIN News/ -- Cary, NC, Dec. 06, 2018 (GLOBE NEWSWIRE) -- CARY, NC, December 6, 2018 - Relias, a trusted partner focused on reducing variation in care for more than 10,000 clients around the world and across the continuum of healthcare, announced today a partnership agreement with RQI Partners, LLC, a joint venture partnership between the American Heart Association and Laerdal Medical. The agreement, effective immediately, will allow Relias to market and sell the American Heart Association and Laerdal Medical's co-developed Resuscitation Quality Improvement® program and range of HeartCode® BLS, ACLS and PALS eLearning programs.
Each year, more than 200,000 adult cardiac arrests occur in U.S. hospitals and less than 26 percent of adult patients survive. High-quality CPR is the primary component that influences survival from cardiac arrest.
"Providing the most impactful training to our clients, training that improves quality of life, is our top priority," said Jim Triandiflou, CEO of Relias. "The knowledge, competency and quarterly CPR skills sessions provided by the RQI program save lives. Relias is thrilled to add this content to our learning management system."
In addition to the training content library, housed in its learning management system, Relias also offers performance metrics and assessment tools, that when used in conjunction with a blended-learning curriculum, can help healthcare organizations achieve better results.
"We're pleased to work with Relias, a company that helps clients deliver better clinical outcomes by reducing variation in care and shares a passion for improving patient outcomes, to market, sell and provide our customers access to our product portfolio on its LMS platform," said Clive Patrickson, RQI Partners' CEO. "This move illustrates RQI Partners' commitment to an LMS-agnostic environment, as well as extending distribution channels for our product suite. We want to ensure healthcare professionals possess the essential skills to perform high-quality CPR on all patients and are excited to explore future opportunities with additional providers to further the reach of our resuscitation products."
About Relias
For more than 10,000 healthcare organizations and 4,500,000 caregivers, Relias continues to help clients deliver better clinical and financial outcomes by reducing variation in care. Our platform employs performance metrics and assessments to reveal specific gaps in skills and addresses them with targeted, personalized and engaging learning. We help healthcare organizations, their people, and those under their care, get better. Better at identifying problems, addressing them with better knowledge and skills, and better outcomes for all. Let us help you get better: www.relias.com. 
About RQI Partners, LLC
RQI Partners, LLC is a joint venture partnership between the American Heart Association and Laerdal Medical, positioning the organizations to deliver innovative solutions that accelerate the impact of their lifesaving mission. The company blends the Association's leadership in science with Laerdal's expertise in technology and implementation to deliver impactful and innovative resuscitation quality improvement programs. For more information, visit www.rqipartners.com and follow us on Twitter and LinkedIn.
About the American Heart Association
The American Heart Association is a leading force for a world of longer, healthier lives. With nearly a century of lifesaving work, the Dallas-based association is dedicated to ensuring equitable health for all. We are a trustworthy source empowering people to improve their heart health, brain health and well-being. We collaborate with numerous organizations and millions of volunteers to fund innovative research, advocate for stronger public health policies and share lifesaving resources and information. Connect with us on heart.org, Facebook, Twitter or by calling 1-800-AHA-USA1.
About Laerdal Medical 
Laerdal Medical, one of the world's leading providers of healthcare solutions, is dedicated to helping save lives with products and services for Simulation, Airway Management, Immobilization, Basic Life Support, Advanced Life Support, Patient Care, Self-Directed Learning and Medical Education. Laerdal is pleased to serve all health care providers and educators, from the lay rescuer to medical professionals. Laerdal operates sales and support offices in 23 countries worldwide, and with the head office located in Stavanger, Norway. For more information, visit www.laerdal.com or call 877-523-7325.
Rick Liebling
Relias
9842208147
rickliebling@gmail.com