Acquchat Announces Key Speakers at NYC Livestream Interactive Video Fireside Chat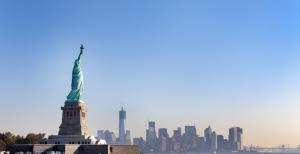 Top Blockchain speakers come to Williamsburg Brooklyn for our next Livestream Fireside Chat part of Acquchat's ongoing commitment to Alternative Capital events.
NEW YORK, NY, UNITED STATES, November 20, 2018 /
EINPresswire.com
/ -- Acquchat Announces Key Speakers at NYC
Livestream
Interactive Video Fireside Chat
New York– [November 20] Acquchat.com is delighted to announce a landmark series of Live Interactive
Blockchain
and
Media
Fireside Chat events with Top Speakers in Blockchain and Media starting December 11 in Williamsburg NY. The Blockchain & Media Producer Fireside Chat Broadcast offers Blockchain Projects & Media Producers sound advise with Top Media Industry speakers at the Fireside Chat Livestream broadcast on FBLive/YouTube, Instagram and Shindig Livestream with Interactive Q & A.
"I am happy to have Sachin Narode, Tatiana Moroz, John,Slyusarev, Monika Proffitt, Madison Campbell and other Top speakers at our NYC Interactive Livestream Fireside Chat. I am confident their attendance will significantly contribute to a rewarding and successful Interactive Livestream Broadcast." – David Whiting CEO Acquchat.com & NYC Chapter President GBAGlobal.org
Livestream Video Sponsorship packages are still available! By becoming a Livestream Video event sponsor you show your commitment to our Blockchain & Media communities, while enhancing your exposure to thousands of people growing startup companies and investors in NYC. The benefits of becoming a sponsor are through multi-media communication channels including website, social media, press releases, promotional materials, and exhibit tables to engage directly with your prospective customers at the Fireside Chat.
Our Livestream Video Sponsorship packages Includes:
Pre-Event meetings with investors, Sponsor Pitch on Livestream Fireside Chat Broadcast globally on FBLive, YouTube, Instagram and Shindig Interactive Video Q & A. Its unique technology offers the dynamics of an in-person event at internet scale. Shindig enables a host to give a video conference, lecture, seminar, interview or media event in front of an online audience of thousands. Speaker Company 5 min pitch on video, Pic, Bio on website, Press Release, Company logo on live broadcast feed and website, social media, email marketing, admission for 2 or 4 attendees, and Exhibit Table.
These Fireside Chats are part of Acquchat's ongoing commitment to Alternative Capital events in emerging locations, Williamsburg NY is a great location with top growing startups in a thriving active business district.
If you are you interested in sponsoring this or a future Interactive Livestream Video event broadcast on FBLive/YouTube/Instagram, Shindig Interactive Video to global audience contact us today.
David Whiting
Acquchat.com
+1 917-364-1776
email us here
Visit us on social media:
Facebook
Twitter
LinkedIn

EIN Presswire does not exercise editorial control over third-party content provided, uploaded, published, or distributed by users of EIN Presswire. We are a distributor, not a publisher, of 3rd party content. Such content may contain the views, opinions, statements, offers, and other material of the respective users, suppliers, participants, or authors.