Gain Private Access to The Best Black Friday Deals on Unique Gifts for Holiday 2018
C Larboard offers community members the opportunity to get the Best Black Friday 2018 deals on unique gifts from around the world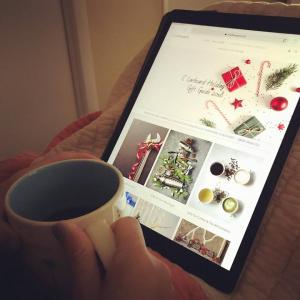 C Larboard's gift guides make holiday 2018 gift-giving easy and fun
Everyone needs to get places and with the Defiance Tools® B2 Ebike, getting there just got a lot easier and a whole lot more fun!
Join the C Larboard community of life enthusiasts and gain private access to crazy-low, Black Friday pricing on unique gifts sourced from around the world.
We're excited to share our Holiday Gift Guide for 2018. From the life enthusiast that's close to your heart to the mixologist who loves to throw parties and more, we have you covered!"
— Co-Founder, Zoé Coulcher
ORLANDO, FLORIDA, USA, November 16, 2018 /
EINPresswire.com
/ -- The excitement this holiday season is growing with Black Friday just days away. Many brands have already released their
best Black Friday deals of 2018
. This year, CLarboard.com is no exception in offering Black Friday deals galore - except there is a twist.
CLarboard.com has already released their
Holiday 2018 Gift Guide
full of
unique gifts
from around the world for literally everyone on any holiday gift-giver's list. Soon they will be releasing their jaw-dropping, Black Friday deals to the public.
But for members of the C Larboard community (those who have signed up for their mailing list or purchased a product), the craziness starts two days early with their lowest prices of the entire holiday season during Pre-Black Friday.
It's hard to believe that holiday music is already playing on the radio and Christmas decorations are already up. Black Friday, Small Business Saturday and Cyber Monday are quickly approaching, and C Larboard is busy preparing for these big events.
C Larboard Co-Founders, Rich and Zoé Coulcher, know consumers are expecting some amazing deals and easy ways to navigate holiday gift giving. And the Co-Founders have delivered with a myriad of great options for gift-givers.
"We are so excited to share our Holiday Gift Guide for 2018," shared Co-Founder, Zoé Coulcher. "From the life enthusiast that's close to your heart and the mixologist who loves to throw parties (or maybe that's you?) to the coffee and tea lovers and ladies you are shopping for this season, we have you covered!", said Ms. Coulcher.
Ms. Coulcher will be highlighting the C Larboard gift guide in different blog posts on the CLarboard.com, but the categories are as follows:
✓Gifts for the Mixologist
✓Gifts for Coffee & Tea Aficionados
✓Gifts for Tool Enthusiasts
✓Gifts for Her
✓Stocking Stuffers
✓Hanukkah Gifts
"This year we have decided to offer our Best Black Friday 2018 Deals prior to Black Friday...and only for members of our C Larboard Community. Now don't get me wrong, we are going to have some FANTASTIC unique gifts and promotions for Black Friday, Small Business Saturday and Cyber Monday. But our best discounts will be reserved for our past customers and folks that have signed up for our Pre-Black Friday mailing list!", said Co-Founder, Rich Coulcher.
Joining the C Larboard community of life enthusiasts who have already grown to love the unique gifts the Coulchers have sourced from around the world will ensure you gain private access to their crazy, low Pre-Black Friday pricing.
The holidays are easy to navigate with CLarboard.com. The entire team at C Larboard is excited and ready for the holidays. They hope shoppers are ready to have some fun shopping and saving with them during Pre-Black Friday on Wednesday, November 21st and Thursday the 22nd.
Purchasing a product now will guarantee access to their best Pre-Black Friday Deals. Signing up for the C Larboard Pre-Black Friday mailing list will also ensure new community members inclusion in amazing savings.
Don't miss out on the fun of Pre-Black Friday. Shop the C Larboard Holiday 2018 Gift Guide now.
About C Larboard:
C Larboard, LLC is a worldwide marketer of innovative gifts, cool gadgets and Defiance Tools branded products in the following categories: Transportation Tools, Mobile & Communication Tools, Food & Beverage Tools, Fun & Fashion Tools, and Gadgets, Tools & EDC (every day carry). Many in the C Larboard community are also focused on bringing cool and innovative products to market. In addition to their online store, C Larboard also offers independent consulting and advisory services in all aspects of product development and product sourcing. Find more information on their "Gifts, Gadgets & General Store to Your Door" at CLarboard.com.
About Defiance Tools:
Defiance Tools is a lifestyle...a mindset. Defiance Tools is a brand inspired by breaking out of the expected norm, thinking and living in your own unique way...an act of defiance. Defiance Tools' products are designed to provide quality, productivity and value to end users and are sold and distributed direct to consumers via e-commerce, retail store shelves, Amazon and eBay. Find more information about their line of Tools To Navigate Life at DefianceTools.com.
Shane Shirley
Shane Shirley Media
+1 407-230-8592
email us here
Visit us on social media:
Facebook
Twitter
LinkedIn
Watch How The C Larboard Story Began...

EIN Presswire does not exercise editorial control over third-party content provided, uploaded, published, or distributed by users of EIN Presswire. We are a distributor, not a publisher, of 3rd party content. Such content may contain the views, opinions, statements, offers, and other material of the respective users, suppliers, participants, or authors.