New Fun Party Helping Kids Love Work and Life to Launch in Spring 2019
How Do We Celebrate Moms By Inspiring and Preparing Kids for Tomorrow's Jobs Launches in Spring 2019

Come to Our Fun Parties in 2019...www.KidsLoveWork.com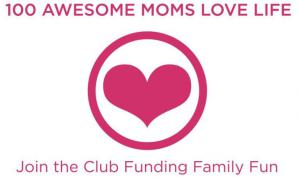 Visit www.MomsFunFund.com to Join the Club
Staffing agency, Recruiting for Good is sponsoring purposeful Santa Monica parties; making it fun for kids to learn how to prepare and enter the workforce.
Join our fun parties, we prepare our kids for the workforce, so they can love work and life"
— Carlos Cymerman, Fun Advocate+Founder, Recruiting for Good
SANTA MONICA, CA, UNITED STATES, November 14, 2018 /
EINPresswire.com
/ -- Recruiting for Good will sponsor fun parties and deliver inspired mentoring services to help
kids love work
. Kids receive mentoring in a fun interactive environment. The parties are open to high school, college students, and recent graduates. Parents may also attend the parties to learn skills. Sponsored parties will be held in Santa Monica. Starting in Spring 2019.
According to Recruiting for Good, Founder Carlos Cymerman, "
We celebrate moms
, by preparing their kids for tomorrow's jobs. Imagine what it would be like if kids could love life and work from the start. We kids teach to embrace ownership, responsibility, and proper decorum for success at work. Want to volunteer and help? Join
Our Kids Work
Today."
About
Recruiting for Good is a socially progressive staffing company in Santa Monica, finding talented professionals awesome jobs, since 1998. Companies retain us to find the best talent in Accounting, Finance, Engineering, Information Technology, Marketing, and Sales professionals. We reward referrals with World's Best Parties, Travel, and Experiences. We launched L.A.'s funnest cause, mom club, and personal service "Helping Fund Summer Camp,
www.FundSummerCamp.com
Fund Summer Camp, is funded by Recruiting for Good, our fun purpose is to help prepare kids for tomorrow's jobs by investing in enriching life experiences that inspire creativity, help kids find their passion and grow from within. Our purposeful funding service is confidential and personal. We meet moms to explain how recruiting referrals work; and how funding happens. To learn more visit
www.FundSummerCamp.com
, moms join the club to love life.
"Imagine what it would be like if kids could enter the workforce ready to embrace the challenges, find joy, and self -fulfillment." Kids Love Work is a fun inspiring mentoring party developed by Staffing agency, Recruiting for Good to teach kids what work is, how to successfully enter the workforce, and find jobs they love. Kids are invited to attend interactive events to learn soft skills, including ownership and responsibility. To Learn More Visit
www.KidsLoveWork.com
, First Party will be held Spring 2019.
Carlos Cymerman
Recruiting for Good
+1 310-720-8324
email us here
Visit us on social media:
LinkedIn

EIN Presswire does not exercise editorial control over third-party content provided, uploaded, published, or distributed by users of EIN Presswire. We are a distributor, not a publisher, of 3rd party content. Such content may contain the views, opinions, statements, offers, and other material of the respective users, suppliers, participants, or authors.