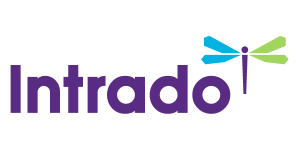 Bloom Farms Commits to 50% of Its Cannabis Suppliers Being Women Owned or Operated Businesses by the End of 2020
/EIN News/ -- Company Adds Supporting an Inclusive Industry to Ending Hunger as Part of Its Mission-Based Approach to Business

OAKLAND, Calif., Nov. 13, 2018 (GLOBE NEWSWIRE) -- Bloom Farms, one of California's leading manufacturers and distributors of high quality cannabis products and a 1-for-1 company supplying a meal to a California or Nevada food bank for each of its products sold in that state, announced today its commitment to having 50% of its cannabis suppliers be women-owned or operated businesses by the end of 2020.
"We have an incredible opportunity to build an industry from the ground up that welcomes and supports all participants and doesn't carry forward the long-established prejudices of other industries," Bloom Farms CEO Michael Ray said.  "Bloom Farms is making this investment to help ensure that California cannabis continues to get done the California way -- building on a heritage of community and inclusivity, and thriving by putting people and communities first."
"The cannabis industry should be a transformative force in many aspects of society as it expands across the country, from urban and rural renewal to state and local finances to creating opportunity for a wide range of entrepreneurs," said Sallyann Nichols, Bloom Farms' President of Distribution.  "Bloom Farms' pledge to work with women-owned and operated businesses is an important step in the right direction and establishes a path for other companies to follow."
"We've seen increasing sexism, sexual misconduct and discrimination in the industry and there should be no place for that kind of behavior," Ray said.  "Just as we are working to close the food gap for those in need in our communities, Bloom Farms wants to ensure an opportunity gap isn't created for talented and diverse business owners who have been essential to the California cannabis community for many years.  This is just the beginning for us."
Bloom Farms is in the process of identifying and securing supply agreements with a number of California cannabis farms owned or operated by women.  The company plans to expand the program to its business in Nevada and to other states it enters as markets permit.
Bloom Farms has been a mission-driven company since its founding in 2014.  The Company is committed to ending hunger in California and beyond and has managed a 1-for-1 program donating one meal to a local food bank in California or Nevada for each Bloom Farms product sold.  Last month, Bloom Farms brought together PAX, Eaze and over 30 dispensaries in California in a month-long program to raise awareness of hunger and recognize the United Nations' World Food Day. The Company has donated approximately 1.4 million meals to date.
About Bloom Farms
Bloom Farms is a California-based cannabis company that provides millions of people a safe and enjoyable way to relax, find relief, inspire creativity and enjoy life a little more. For this higher purpose, Bloom Farms is dedicated to producing high-quality, great tasting cannabis oil. Bloom Farms cannabis is sourced from responsible family farmers who care about the land, the environment, and most importantly, people. Bloom Farms has a commitment to corporate social responsibility and provides a healthy meal to regional partner food banks for each product it sells; provides its employees paid time off to volunteer; and sponsors events to help professionalize the cannabis industry including hosting Cannabis Career & Job Fairs.
Media Contacts
Jim Walsh: 607-275-7141, jim.walsh.coppertop@gmail.com
Bruce Dunbar: 917-756-4065, brucecdunbar@gmail.com