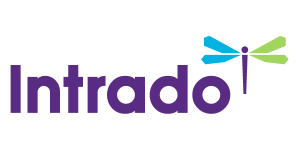 New York Law School Honors Four Distinguished Alumni at 2018 Gala
Gala Celebrates the Theme "NYLS Powers Our Business and Civic Communities"
/EIN News/ -- New York, NY, Nov. 05, 2018 (GLOBE NEWSWIRE) -- On Thursday, November 15, New York Law School (NYLS) will honor four notable alumni who demonstrate the School's leadership in today's top industries: financial services, fashion, energy, and immigration. The Gala, which will be held at Tribeca Rooftop, celebrates the theme "NYLS Powers Our Business and Civic Communities" and will bring together more than 350 leaders in law, business, and public service.

Four alumni—Karen Artz Ash '80, John D. McMahon '76, Julie Muniz '97, and James Tricarico Jr. '77—will be recognized for their influential leadership in law, business, and civic life and their embodiment of NYLS's core values. Their colleagues, clients, families, friends, and the NYLS alumni community will join the festivities.
"Our honorees have substantially shaped today's critical practice areas," said Anthony W. Crowell, Dean and President of NYLS. "I am proud and humbled that they attribute their time at NYLS as formative to their professional success, and I look forward to hearing their reflections on the School and celebrating their remarkable accomplishments. They are not only tremendous examples of what NYLS graduates have achieved—but also devoted supporters of our students, the next generation of powerful leaders."
About the Honorees
Karen Artz Ash '80
Karen Artz Ash '80 is an intellectual property powerhouse who is trusted by the billion-dollar brands that shape fashion globally. At Katten Muchin Rosenman LLP, she is National Co-Chair of the Intellectual Property Department and Co-Head of the Trademarks and Trademark Litigation practice. She is also a mediator, author, and pro bono champion as Chair of the Board of Volunteers of Legal Service. At NYLS, she is an adjunct professor, a key advisor to the Innovation Center for Law and Technology, and a dedicated mentor.
John D. McMahon '76

John D. McMahon '76 has been a leader in New York's public energy sector for more than three decades. As the former Executive Vice President of Con Edison, President and CEO of Orange & Rockland Utilities Inc., and CEO of the Long Island Power Authority, he has helped ensure that millions of people and organizations have access to reliable, sustainable energy. As an NYLS Trustee, he has fueled the School's growth and innovation.
Julie Muniz '97

Julie Muniz '97, a partner at Fragomen, Del Rey, Bernsen & Loewy, LLP, provides immigration expertise to multinational companies to help them mobilize world-class workforces while navigating an ever-changing immigration landscape. She passionately advocates for immigrants, including families at the southern border and domestic violence victims. At NYLS, she invests in student scholarships that honor the dedicated professors who mentored her.
James Tricarico Jr. '77
Throughout his 40-year career, James Tricarico Jr. '77 has held senior positions at Edward Jones, Duane Morris LLP, and Prudential Securities, and leadership roles with the Securities Industry and Financial Markets Association. He has provided wise and seasoned leadership to the financial services sector amid an evolving business and regulatory landscape. He also played a critical role in establishing NYLS's nationally recognized Alternative Dispute Resolution Skills Program and serves on the Dean's Institutional Advisory Board.
More Details on Speakers
Jesse Weber '12 will serve as Master of Ceremonies at the Gala. He is an attorney, actor, and host on the Law & Crime Network, founded by Dan Abrams of ABC News. He is also a co-host of Always in Fashion with his father, Mark Weber, on 770 WABC Radio and 103.9 FM, a guest host for Ashleigh Banfield on HLN's Crime & Justice, and a legal commentator on other TV networks.
Additional speakers include Christopher Lewis, Principal and General Counsel at Edward Jones; Thomas Falcone, CEO of the Long Island Power Authority; and other distinguished members of the legal profession.
More Details on Sponsors
NYLS is deeply grateful to the individual and corporate sponsors of Gala 2018, whose contributions support student scholarships, innovative academic programs, and faculty research.
Gala sponsors are listed here. They will also be recognized at the event.
Visit www.nyls.edu/gala for more information on the honorees and supporting NYLS's work.

About New York Law School

Founded in 1891, New York Law School (NYLS) is an independent law school located in the heart of New York City's legal, government, financial, and emerging tech centers. Known as "New York's law school," NYLS embraces the city as its classroom by complementing a rigorous legal education with an innovative and diverse set of "uniquely New York" experiential learning opportunities. Since opening its doors, NYLS has produced graduates who have gone on to hold high elected and appointed office in the city, lead large and small firms, and gain broad recognition as captains of business and industry. Its renowned faculty of prolific scholars has built the School's strength in key areas of the law, including business and finance; intellectual property, media, technology, and applied sciences; and government and public interest. NYLS has more than 18,000 graduates and currently enrolls approximately 900 students in its J.D. programs. The School also offers an advanced-degree program in Tax Law.
Elizabeth Thomas
New York Law School
212.431.2872
elizabeth.thomas@nyls.edu