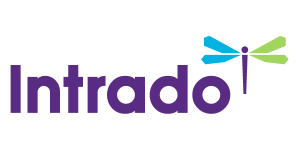 Justin Bigham Named Deputy Chief Financial Officer at Financial Institutions, Inc.
/EIN News/ -- WARSAW, N.Y., Oct. 24, 2018 (GLOBE NEWSWIRE) -- Financial Institutions, Inc. (NASDAQ: FISI) (the "Company"), parent company of Five Star Bank, Scott Danahy Naylon, LLC ("SDN"), Courier Capital, LLC ("Courier Capital"), and HNP Capital, LLC ("HNP Capital"), announced today that Justin Bigham was named Executive Vice President and Deputy Chief Financial Officer.

Deputy Chief Financial Officer at Financial Institutions, Inc.
Earlier this year, the Company announced that Kevin B. Klotzbach will step down as Chief Financial Officer effective March 31, 2019, at which time Mr. Bigham will assume the role. Mr. Klotzbach will continue to support the Company through December 31, 2019, to ensure a successful transition.
President and Chief Executive Officer Martin K. Birmingham said, "Earlier this year, we communicated Kevin's intent to retire in 2019, and at that time indicated that a search for his successor would be a priority. Today, I am delighted to announce that following a national search, Justin Bigham will be joining Five Star Bank as EVP and Deputy CFO, reporting to Kevin. In this capacity, he will have professional responsibility for all Finance and Treasury operations, while Kevin will continue to report to me. 
"Justin comes to us from HealthNow New York, where he served as Director of Financial Planning and Treasury. Prior to this role, he spent six years in senior positions at First Niagara in both finance and business line capacities, following seven years in increasingly responsible positions within the Finance Division at M&T Bank. In addition to his broad banking foundation, Justin brings a high level of intellectual curiosity and has built and led several finance teams and functions. He is known to be a highly motivating team leader and colleague, and has a strong track record of developing top talent. We are confident he will make a great addition to our leadership team."
Mr. Bigham commented, "I am very pleased to join Financial Institutions, Inc. and assist in the execution of the Company's thoughtful, long-term strategy to generate responsible and sustainable growth and increased profitability. I look forward to supporting this locally-headquartered and locally-focused organization in the delivery of banking, insurance and wealth management services to the towns, villages and cities of Western and Central New York."
Mr. Bigham earned a Bachelor of Business Administration degree from St. Bonaventure University and is a Certified Public Accountant.
About Financial Institutions, Inc.
Financial Institutions, Inc. provides diversified financial services through its subsidiaries Five Star Bank, SDN, Courier Capital and HNP Capital. Five Star Bank provides a wide range of consumer and commercial banking and lending services to individuals, municipalities and businesses through a network of more than 50 offices throughout Western and Central New York State. SDN provides a broad range of insurance services to personal and business clients across 45 states. Courier Capital and HNP Capital provide customized investment management, investment consulting and retirement plan services to individuals, businesses, institutions, foundations and retirement plans. Financial Institutions, Inc. and its subsidiaries employ approximately 700 individuals. The Company's stock is listed on the Nasdaq Global Select Market under the symbol FISI. Additional information is available at www.fiiwarsaw.com.
For additional information contact:
Shelly J. Doran
(585) 627-1362
sjdoran@five-starbank.com
A photo accompanying this announcement is available at:
http://www.globenewswire.com/NewsRoom/AttachmentNg/0a504d1c-4a88-4c08-8071-a43a0898103a