NaVOBA Announces the 2018 Minority Veteran's Business Enterprises® of the Year
Members of NaVOBA's Board of Directors and Corporate Allies recognize the 2018 Minority Veteran's Business Enterprises of the Year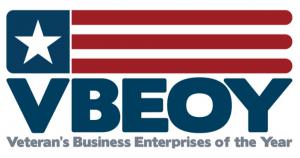 ECONOMIC NEWS: Veteran Owned Businesses, Minority Owned Businesses
NaVOBA's Veteran's Business Enterprise® of the Year awards have celebrated the incredible diversity of America's military entrepreneur community."
— NaVOBA Vice President Mimi Lohm
AUSTIN, TEXAS, UNITED STATES, October 24, 2018 /
EINPresswire.com
/ -- Austin, Texas 10/15/2018: The National Veteran-Owned Business Association (NaVOBA) and Lowes, Shell, and USAA announced the 2018 Minority Veteran's Business Enterprises® of the Year as part of the National Minority Supplier Development Council's annual conference. NaVOBA's Veteran's Business Enterprises® of the Year is a prestigious honor bestowed annually to an elite selection of America's veteran business owners working as supplier partners to NaVOBA's Corporate Allies.
"Veterans are literally everybody," said NaVOBA President Matthew Pavelek. "The common tie that connects all these unique individuals, however, resides with the fact that for the last four decades each and every one of the brave Americans have volunteered to serve our nation in uniform – and that service has a profoundly positive impact on the overwhelming majority of our veterans."
The Veteran's Business Enterprises® of the Year demonstrate the finest attributes crucial in leading a flourishing business; sustained business growth and success; and an extensive aspiration to cultivate veteran entrepreneurship as well as a commitment to give back to their communities. To be eligible to receive the award, the nominee must be a U.S. military veteran business owner who actively runs the company.
The awards dinner was hosted by NaVOBA's Corporate Allies at Abel's on the Lake. NaVOBA recognized two exceptional 2018 Minority Veteran's Business Enterprise® of the Year Honorable Mentions: Shon Barnwell, president of Shon Barnwell Events and Anthony Bryant, owner of A2A Logistics, Inc. In addition, NaVOBA awarded two firms as the 2018 Minority Veteran's Business Enterprises® of the Year; Staci Redmon of Systems and Awards Management (SAMS) and Doug Crawley, owner of Synasha.
Visit
www.NaVOBA.org/MBEAwards
to learn more about these extraordinary veteran business owners.
About The National Veteran-Owned Business Association (NaVOBA)
NaVOBA is an independent 501(c)(3) nonprofit organization led by Corporate Supplier Diversity professionals. It is the mission of NaVOBA to create corporate contracting opportunities for America's Veteran's and Service-Disabled Veteran's Business Enterprises (VBEs/SDVBEs) through certification, advocacy, outreach, recognition and education. NaVOBA provides a direct link between corporate America and veteran's business enterprises, to improve business opportunities for VBEs of all sizes.
For more information or to arrange interviews, contact:
Ashleigh Freda
ashliegh.freda@navoba.org
(724) 362-8622 ext. 103
Matthew Pavelek
NaVOBA
4124773218
email us here

EIN Presswire does not exercise editorial control over third-party content provided, uploaded, published, or distributed by users of EIN Presswire. We are a distributor, not a publisher, of 3rd party content. Such content may contain the views, opinions, statements, offers, and other material of the respective users, suppliers, participants, or authors.