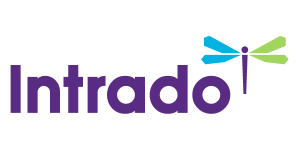 Actor, Producer, and Social Activist Priyanka Chopra Invests in and Joins Board of Trustees of Holberton School
Chopra joins to promote gender diversity in tech
/EIN News/ -- SAN FRANCISCO, Oct. 03, 2018 (GLOBE NEWSWIRE) -- Holberton School, the two-year San Francisco-based college alternative for software engineering, today announced that actor, producer, and social activist, Priyanka Chopra, has invested in the school and has joined the school's Board of Trustees to take an active role in attracting women to software engineering.

"No path to success is linear, but it's staggering that women make up half the workforce and have held fewer than 25 percent of jobs in tech for the past two decades," says Chopra. "At the Holberton School inclusion and diversity are more than just buzzwords, they are prioritized and infused in their DNA, and I'm looking forward to joining the Board of Trustees to help further their mission and close the gap."
Chopra joins an impressive collective of trustees, investors and mentors at the Holberton School. Trustees include Grammy winner, NE-YO, Jocelyn DeGance Graham, CEO at CloudNOW, Stephane Kasriel, CEO at Upwork, and Solomon Hykes, co-founder at Docker.  Mentors include Neha Jain, software engineer at LinkedIn, Ayesha Mazumdar senior UX engineer at Salesforce, as well as former students like Mason Fish, software engineer at Docker.
Holberton, which recently announced it was opening a second campus in New Haven, Connecticut, already boasts a remarkably diverse student body. Its automated admission process reduces human bias, resulting in one of the most diverse learning institutions in the tech industry. Even as women (30 percent) and people of color (66 percent) comprise its student population, Holberton is committed to taking the next step, assisted by Priyanka, to further increase the representation of women. To-date, Holberton's female students have gone on to hunt asteroids at NASA, help determine the future of self-driving cars at Tesla and build the chip that will power artificial intelligence at Nvidia, help people to collaborate easier at Dropbox and build social networks at Pinterest.
Holberton trains world-class software engineers in only two years without charging upfront tuition. Students pay only once they get a job. They acquire practical skills and an understanding of theory through hands-on learning and development of actual systems and applications, with up-to-date curriculum developed by the school and a network of mentors and industry leaders. Students from the Holberton San Francisco campus have already been employed at top-tier employers Apple, LinkedIn, Facebook, Pinterest and IBM and more.
Initially aspiring to become an aeronautical engineer, Chopra is an actor, producer, and social activist. In 2016 she was named one Time magazine's 100 Most Influential People in the World, and in 2017 Forbes listed her among the World's 100 Most Powerful Women. Chopra has been a long time advocate of the education and advancement of girls and women, working with UNICEF as a Goodwill Ambassador and through her namesake charity, The Priyanka Chopra Foundation for Health and Education. Read Chopra's op-ed on educating girls.
"Priyanka has been an outspoken advocate and role model for women for many years. As tech reaches this critical juncture with Machine Learning and Artificial Intelligence, it is critical to have women coders who can influence the work," said Julien Barbier, CEO, Holberton. "Having Priyanka not just advising us, but helping us attract women to the field, will help ensure a more diverse future for all of us."
Holberton has been in operation for nearly three years and recently expanded their San Francisco location to a campus capable of housing up to 1,000 students through a $8.2M series A round of funding.
To learn more about Holberton School enrollment and opportunities, visit www.holbertonschool.com.
About Holberton School
With campuses in San Francisco and New Haven, CT, Holberton trains software engineers using a revolutionary teaching method based on project-based and peer learning. The college alternative is free until students find a job. Graduates have been placed in high-impact engineering positions at companies like Apple, Tesla, Facebook and LinkedIn. Students are supported by mentors and investors who are leaders in technology, sports and entertainment, including: Grammy-Award winner NE-YO, actor and social activist Priyanka Chopra, New York Jets standout Kelvin Beachum; and technology visionaries Jeff Weiner (LinkedIn CEO), Yahoo! founder Jerry Yang, Docker founder Solomon Hykes and Upwork CEO Stephane Kasriel. Go to www.holbertonschool.com to learn more.
Editorial Contact
Joe Eckert for Holberton School
jeckert@holbertonschool.com