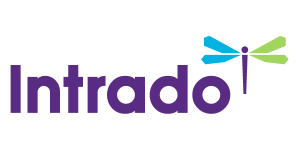 Bojangles', Inc. to Host Third Fiscal Quarter 2018 Conference Call and Webcast
/EIN News/ -- CHARLOTTE, N.C., Oct. 01, 2018 (GLOBE NEWSWIRE) -- Bojangles', Inc. (NASDAQ: BOJA) today announced that it will release financial results for its third fiscal quarter 2018 after the market close on Thursday, November 8, 2018. We will host a conference call and webcast to discuss these results and our outlook for fiscal year 2018 that same day at 5:00 p.m. Eastern Time.

The conference call dial-in number is 201-493-6725. A telephone replay will be available through Saturday, December 8, 2018 and may be accessed by dialing 412-317-6671. The conference ID is 13683445.
The conference call will also be webcast live and later archived on the Investors section of our website at www.bojangles.com.
About Bojangles', Inc.
Bojangles', Inc. is a highly differentiated and growing restaurant operator and franchisor dedicated to serving customers high-quality, craveable food made from our Southern recipes, including breakfast served All Day, Every Day. Founded in 1977 in Charlotte, N.C., Bojangles'® serves menu items such as made-from-scratch biscuit breakfast sandwiches, delicious hand-breaded bone-in chicken, flavorful fixin's (sides) and Legendary Iced Tea®. At July 1, 2018, Bojangles' had 766 system-wide restaurants, of which 325 were company-operated and 441 were franchised restaurants, primarily located in the Southeastern United States. For more information, visit www.bojangles.com or follow Bojangles' on Facebook, Instagram, and Twitter.
For Investor Relations Inquiries:
Raphael Gross of ICR
203.682.8253
For Media Inquiries:
Brian Little of Bojangles', Inc.
704.519.2118