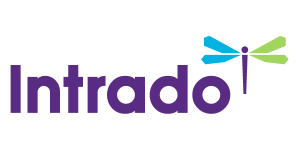 Stein Mart, Inc. Announces Planned Retirement of CFO
/EIN News/ -- JACKSONVILLE, Fla., Oct. 01, 2018 (GLOBE NEWSWIRE) -- Stein Mart, Inc. (NASDAQ: SMRT) (the "Company") announced today that its chief financial officer, Gregory W. Kleffner, plans to retire from the Company next spring.  Kleffner will continue in his current role until his successor is appointed.  After that he will serve in an advisory role to ensure a smooth transition of responsibilities. The Company has retained an executive search firm to assist with an external search. 

"On behalf of the entire Board and management team, I'd like to thank Greg for his dedication and contributions during his more than nine-year career at Stein Mart," said D. Hunt Hawkins, chief executive officer.  "Greg has been an integral member of the senior executive group and has built strong teams in our finance, internal audit, investor relations, asset protection and credit card areas."
Kleffner said, "I committed to Hunt and MaryAnne that I would not retire before our financial condition stabilized and we had a new credit agreement in place.  With these accomplished, and the right team and strategies in place to continue improving our results, the timing is right. I look forward to Stein Mart's continued success."
About Stein Mart
Stein Mart, Inc. is a national specialty off-price retailer offering designer and name-brand fashion apparel, home décor, accessories and shoes at everyday discount prices. Stein Mart provides real value that customers will love every day both in stores and online. The Company currently operates 286 stores across 30 states. For more information, please visit www.steinmart.com.
For more information:
Linda L. Tasseff
Director, Investor Relations
(904) 858-2639
ltasseff@steinmart.com