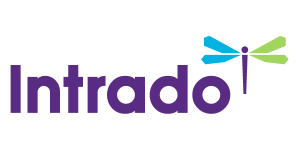 SAVI SCOUT® Highlighted as a Cutting Edge Technology for Breast Cancer Patients in 2018   
/EIN News/ -- ALISO VIEJO, Calif., Oct. 01, 2018 (GLOBE NEWSWIRE) -- The SCOUT® Radar Breast Localization System was featured as the 2018 cutting edge technology for breast cancer patients as Good Morning America kicked off Breast Cancer Awareness Month. SCOUT, a non-radioactive, wire-free option for tumor and lymph node localization is available at over 350 hospitals across the United States and those numbers are growing.

Kristi Funk, MD, noted breast surgeon, Pink Lotus Breast Center, Beverly Hills, CA, demonstrated the SCOUT radar technology on Good Morning America to an estimated 4.2 million viewers1. She highlighted key patient benefits to a wire-free solution for breast tumor and lymph node localization including better outcomes with reduced re-excision rates, improved cosmetic results and a better overall patient experience.
"SCOUT is being widely adopted by physicians and hospitals to replace a 40-year-old technology that is uncomfortable for women and inefficient for health care systems," said Jill Anderson, President and CEO of Cianna Medical. "SCOUT offers women an alternative to having wires placed in their breast on the morning before surgery and many physicians believe it's a breakthrough technology that gives them greater flexibility and precision when performing breast surgery."
Adweek.com. 9/25/18
About SAVI SCOUT®
SCOUT is uniquely suited for marking tumors and biopsy sites prior to neoadjuvant therapy. It is important to note that, because the SCOUT reflector has a clinically insignificant MRI artifact, it does not interfere with MRI studies, so there is no restriction on the imaging modalities that can be used effectively throughout treatment. With seven peer-reviewed publications and over 20 clinical abstracts, the SCOUT system has been proven to be easy to use and provides accurate detection and precise localization. SCOUT also has been shown to improve radiology work flow and significantly reduce OR delays. SCOUT has received significant recognition from medical societies and industry associations including the ASBS Scientific Impact Award, the Gold Award for Medical Design Excellence Award and the Premier Innovation Award. Please visit www.ciannamedical.com for more information.
About SCOUTCare™
Cianna Medical is committed to helping healthcare professionals in implementing a wire-free localization program through SCOUTCare, an award-winning program that provides multi-modality training for radiologists, surgeons and allied health professionals.  It includes customized implementation planning, certification of the clinical team and facility, coding and reimbursement guidance as well as assistance for uninsured patients. 
Media Contact:
Erich Sandoval
LAZAR PARTNERS for Cianna Medical
esandoval@lazarpartners.com
(917) 497-2867