Debut Single from Upcoming Rapper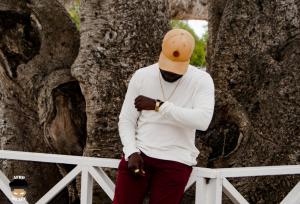 Sky Kid-Whip
ST. JOHNS, ANTIGUA, September 14, 2018 /
EINPresswire.com
/ -- The song focuses on Sky Kid's personal wish list of what for his
birthday
. On the one minute fifty- one seconds track Sky talks about how he would flex on past enemies that doubted him. He talks about the girl of his dream, counting cheques and just plain out bragging future luxuries he would attain. Sky explained how he got the inspiration to write it, saying that, "My birthday is just around the corner and it would only be fair for m to deliver a new record about what I want for my birthday after being silent for so long. This track might actually be my breakout single." The rapper's birthday is September the 14th and he would be twenty one years of age.
Listen now!
Spotify:
http://open.spotify.com/album/38WBwgwvCz7UQSH1KBnPqn
Apple Music:
https://itunes.apple.com/us/album/whip-single/1425035921
Itunes:
https://itunes.apple.com/us/album/whip-single/1425035921?ls=1&app=itunes
Aderemi Prince
The Prince Sound ( AWAL) & Kobalt Music Group
+592-660-9780
email us here

EIN Presswire does not exercise editorial control over third-party content provided, uploaded, published, or distributed by users of EIN Presswire. We are a distributor, not a publisher, of 3rd party content. Such content may contain the views, opinions, statements, offers, and other material of the respective users, suppliers, participants, or authors.