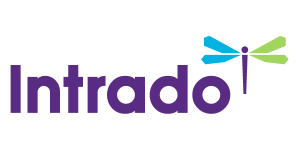 CAPREIT Acquires Brand New Luxury Property in British Columbia
/EIN News/ -- TORONTO, Aug. 09, 2018 (GLOBE NEWSWIRE) -- Canadian Apartment Properties Real Estate Investment Trust ("CAPREIT") (TSX:CAR.UN) announced today that it has completed the acquisition of a brand new luxury apartment property in Langley, British Columbia on August 7, 2018. The purchase price is $33.0 million for the property, including the assumption of a $21.1 million CMHC-insured mortgage with an annual interest rate of 2.56% maturing on June 1, 2027.

The Meridian is a fully occupied five-storey 90-suite property completed in 2017. Situated close to shopping, restaurants, schools and recreation areas, including parks, bike trails, golf courses and an equestrian centre, the building is also a short walk to a future LRT line linking the community to Greater Vancouver. The Meridian offers a mix of professionally designed one, two and three bedroom suites all with modern and attractive features. Amenities include underground parking, bicycle stalls, a large professional gym, outdoor playground, theatre room and fully outfitted party room.
"The Meridian is a very strong addition to our property portfolio and an example of how we are taking steps to increase our presence in the luxury segment of the business with new, modern properties that appeal to today's resident," commented David Ehrlich, President and CEO.
ABOUT CAPREIT
As one of Canada's largest residential landlords, CAPREIT is a growth-oriented investment trust owning interests in 50,862 residential units, comprising 44,270 residential suites and 32 manufactured home communities comprising 6,592 land lease sites located in and near major urban centres across Canada. For more information about CAPREIT, its business and its investment highlights, please refer to our website at www.caprent.com or www.capreit.net and our public disclosure, which can be found under our profile at www.sedar.com.
CAUTIONARY STATEMENTS REGARDING FORWARD-LOOKING STATEMENTS
All statements in this press release that do not relate to historical facts constitute forward-looking statements. These statements represent CAPREIT's intentions, plans, expectations and beliefs and are subject to certain risks and uncertainties that could result in actual results differing materially from these forward-looking statements. These risks and uncertainties are more fully described in regulatory filings that can be obtained on SEDAR at www.sedar.com.
For more information, please contact:
CAPREIT
Mr. Michael Stein
Chairman
(416) 861-5788


CAPREIT
Mr. David Ehrlich
President & CEO
(416) 861-9404
CAPREIT
Mr. Scott Cryer
Chief Financial Officer
(416) 861-5771