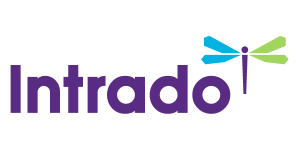 Leslie Abi-Karam Joins TFI International Board of Directors
/EIN News/ -- MONTREAL, July 26, 2018 (GLOBE NEWSWIRE) -- TFI International Inc. (TSX:TFII) (OTCQX:TFIFF), a North American leader in the transportation and logistics industry, today announced that Leslie Abi-Karam has joined its Board of Directors.

Ms. Abi-Karam is an accomplished corporate executive and independent advisor to corporate executives, with extensive board experience and wide-ranging credentials across disruptive digital technologies such as eCommerce, mobile and cloud-based applications, transportation and logistics software, web-connected devices, data analytics, location intelligence and payments platforms.
She served as President of Pitney Bowes' $4 billion portfolio of global communications solutions businesses with over 20,000 employees in 40 countries, where she led the transition of physical to digital solutions.  Earlier Ms. Abi-Karam served as President of Pitney Bowes' $1.2 billion global document messaging technologies group, and its $1.8 billion global mail business where she introduced and commercialized a suite of digital, internet-enabled products.  Her board experience includes serving as Director for Pentair, Inc. and for the Direct Marketing Association, the world's leading independent organization for data-driven marketers.  Ms. Abi-Karam is an active member of Women Corporate Directors, National Association of Corporate Directors, and Women on Boards.
Alain Bédard, Chairman, President and Chief Executive Officer of TFI, stated, "Leslie brings deep advisory experience to our Board across eCommerce, technology and organizational management.  She has a strong reputation for her ability to assess and implement disruptive, digital growth strategies and operational efficiencies, and is well known for her insight and hands-on leadership approach to business development.  We could not be more pleased to welcome Leslie to the TFI Board."
ABOUT TFI INTERNATIONAL
TFI International Inc. is a North American leader in the transportation and logistics industry, operating across the United States, Canada and Mexico through its subsidiaries. TFI International creates value for shareholders by identifying strategic acquisitions and managing a growing network of wholly-owned operating subsidiaries. Under the TFI International umbrella, companies benefit from financial and operational resources to build their businesses and increase their efficiency. TFI International companies service the following segments:
Package and Courier;
Less-Than-Truckload;
Truckload;
Logistics and Last Mile.
TFI International Inc. is publicly traded on the Toronto Stock Exchange (TSX:TFII) and the OTCQX marketplace in the U.S. (OTCQX:TFIFF). For more information, visit http://www.tfiintl.com.
For further information:
Alain Bédard
Chairman, President and CEO
TFI International Inc.
(647) 729-4079
abedard@tfiintl.com