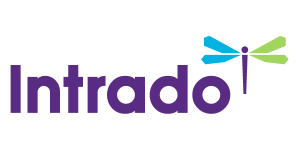 SOUR PUNCH® CANDY MARKED NATIONAL SOUR CANDY DAY BY CELEBRATING THE CONCLUSION OF THEIR "EMBRACE YOUR PUNCH" INAUGURAL TOUR IN DOWNTOWN CHICAGO
/EIN News/ -- La Porte, IN, July 19, 2018 (GLOBE NEWSWIRE) -- FOR IMMEDIATE RELEASE:
CONTACT: Amy Prenner (310) 709-1101
"The Embrace Your Punch" began on May 18, 2018 and concluded with National Sour Candy Day on July 18, 2018
SOUR PUNCH® CANDY MARKED
NATIONAL SOUR CANDY DAY BY CELEBRATING THE CONCLUSION OF THEIR  "EMBRACE YOUR PUNCH" INAUGURAL TOUR IN DOWNTOWN CHICAGO
La Porte, IN—July 19, 2018—Sour Punch®, one of America's first sour candy brands, concluded their inaugural "Embrace Your Punch" Tour with a stop in Chicago at Tribune Plaza located on Michigan Avenue to celebrate National Sour Candy Day.  More than 20,000 Sour Punch® Twists were distributed to passers by on a perfect sunny day in Chicago.  
During the event Norris Frederick, a professional track & field athlete and motivational speaker was on hand to meet and greet guests and help promote Sour Punch's tour message "Embrace Your Punch" by loving yourself and everything that makes you unique and appreciate those differences in others.
The event featured an elaborate Sour Punch® themed-exhibit, with a uniquely built container as the centerpiece where Sour Punch® ambassadors assisted guests in themed activities like spinning the prize wheel, coloring on the graffiti wall and sharing what makes them unique. 
National Sour Candy Day marked the end of the first "Embrace Your Punch Tour," which began on May 18th at the Hangout Music Festival in Gulf Shores, Alabama and included stops to cities throughout the country. The cities included on the inaugural tour were Atlanta, Charlotte, Philadelphia, Richmond, Washington D.C., New York and Boston.
About the Sour Punch® Brand
As one of the first brands to enter the U.S. sour candy market in 1990, Sour Punch® candy began with sour, fruit-flavored straws. Today, whether fans love straws, bites, or twists, they can count on Sour Punch® candy to deliver sweet-yet-sour bliss in every bite. With its signature sour coating, every flavor can be the best flavor. American Licorice Company, makers of Sour Punch® Straws, continues to look for ways to broaden our mission of Corporate Social Responsibility. We want our impact to reach beyond lessening our carbon footprint, supporting locals with a community garden, high school mentoring programs and countless donations and service hours. So, we took a step back and looked within to see how our brands could have a purpose for good. During the reflection process for our Sour Punch® brand, an amazing message of "Embrace Your Punch" emerged. This message is about self-love and embracing what makes YOU and each and every one of us different. It's about appreciating and celebrating those differences. We want people to focus on choosing kindness and what a profound difference that could make if we all made that choice a little more often.
For more information, including updates on the "Embrace Your Punch" tour please visit www.sourpunch.com.
#  #  # EmbraceYourPunch Logo
Amy Prenner, amy@theprennergroup.com
(310) 709-1101