Daytime Emmy winner and UK Playboy personality Kira Reed Lorsch to do book signing July 12th @ Hard Rock Cafe London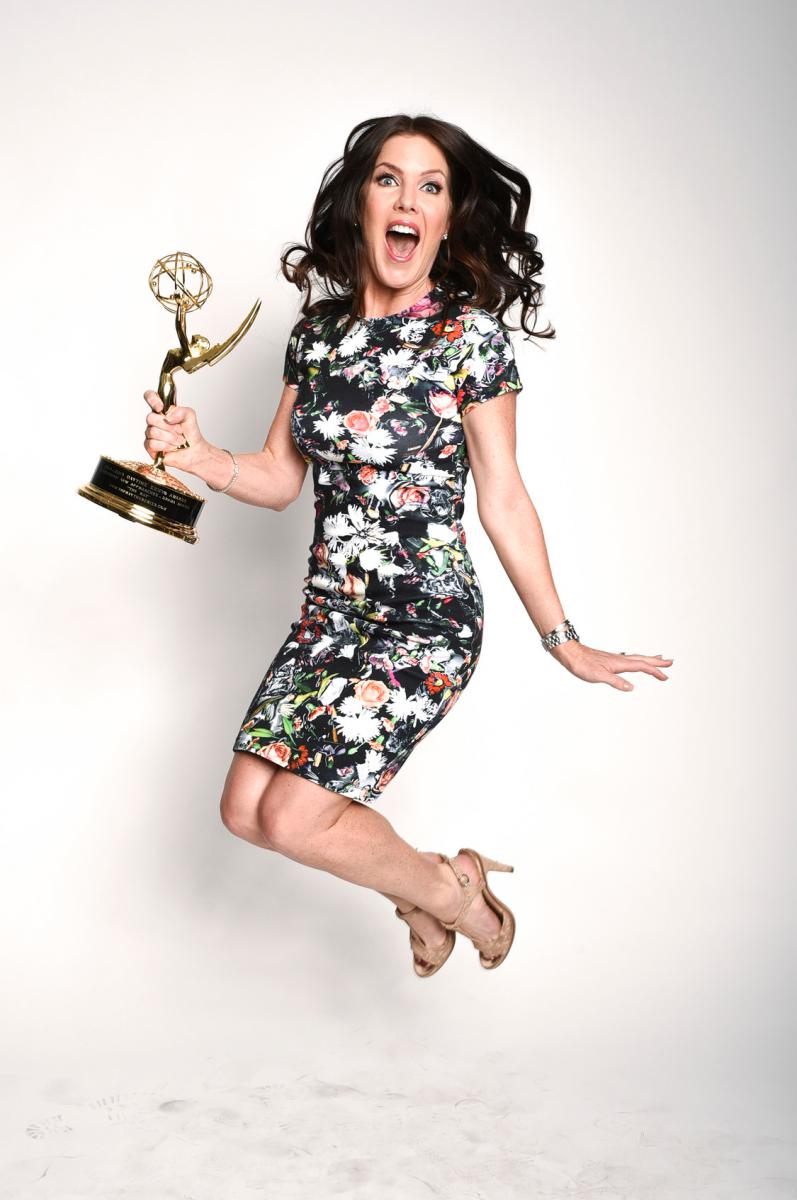 Kira Reed Lorsch Emmy winner
Daytime Emmy Winner, star of The Bay the Series and Playboy UK tv host Kira Reed Lorsch July 12th book signing at Hard Rock Cafe London
I Can show you how to win the girl of your dreams and keep her"
— Kira Reed Lorsch " JO CONNORS"
LOS ANGELES, CA, USA, July 3, 2018 /EINPresswire.com/ -- ACTRESS, AUTHOR, EMMY®-WINNING PRODUCER KIRA REED LORSCH
AND SPECIAL GUEST NANCY O'BRIEN
WILL HOLD A BOOK SIGNING PARTY
JULY 12TH 2018 @ THE HARD ROCK CAFÉ IN LONDON
IN THE BACK ROOM BAR FROM 17:00-19:00 PM
HOLLYWOOD , CA (JULY 3, 2018) - Kira Reed Lorsch, two-time Daytime Emmy® Award-winning producer of "THE BAY THE SERIES" and star of the forthcoming web series FEMALE FRIENDLY, President of The Thalian's and Author of the bestselling book SCORE How to Win the Girl of Your Dreams, will appear at the Hard Rock Cafe London, for a book signing, with her special guest Nancy O'Brien, Lorsch appeared on UK tv on PLAYBOY TV UK for several years.
Kira, said " I am looking forward to meeting fans on July 12th in London."
Lorsch, also stated that she hopes that PLAYBOY fans will come out and get a book and a autograph with Lorsch will be former playboy playmate Nancy O'Brien show will also be signing autographs with Lorsch.

Pg. 2
ABOUT KIRA REED LORSCH
Kira Reed Lorsch is an actress, television host, writer, and producer. After graduating from the UCLA School of Theatre, Film and Television, Lorsch enjoyed a prolific on-camera career, including a 10-year stint for Playboy TV.  Lorsch currently stars on THE BAY as Jo Connors and the upcoming FEMALE FRIENDLY. Kira spends her time giving back to numerous charitable organizations including The Thalians: Hollywood For Mental Health, where she serves as president, raising funds for programs for the wounded military men and women and their families thru UCLA Operation Mend.  See more about Kira at KiraReedLorsch.com.
ABOUT SCORE THE BOOK
SCORE: Don't just play the game. Win the Girl. Kira Reed Lorsh knows what a woman wants. She is a smart, savvy, successful woman who has seen it all and tried most of it as a reporter for Playboy TV's Sexcetera and the writer and supervising producer of 69 Sexy Things 2 Do Before You Die. If you are more interested in happily ever after than just a happy ending, then this book is for you. SCORE will help you meet that special someone, get her to like you, go out with you, and keep her coming back for more in the bedroom. SCORE is not the same old "trick a chick" into liking the player you. This entertaining and easy to read book, written from a woman's point of view, will guide you to getting that amazing girl to be attracted to the real you. Seriously, do you want to just play the game... or actually win the girl? Get your copy of the book at www.scorethebook.com
Follow Kira on social media Instagram @kirareedlorsch and twitter @kirareedtweets
Neal Public Relations Roger Neal
323-366-2796- office 714-883-0231- direct cell prstarus2000@yahoo.com
ROGER NEAL
Neal Public Relations
323-366-2796
email us here

EIN Presswire does not exercise editorial control over third-party content provided, uploaded, published, or distributed by users of EIN Presswire. We are a distributor, not a publisher, of 3rd party content. Such content may contain the views, opinions, statements, offers, and other material of the respective users, suppliers, participants, or authors.