Nevada Corporate Whistleblower Center Now Urges an Insider to Call Them About Significant Rewards If They Can Prove A REIT CEO or EB-5 Developer Is Lying to The Street or Investors About Profitability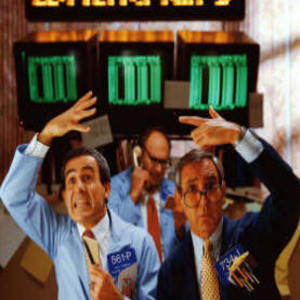 We are urging an employee or insider with proof a REIT or the president of a real estate development company involved with EB-5 Visa investors is lying to investors to call us about possible rewards"
— Nevada Corporate Whistleblower Center
WASHINGTON, DC, USA, July 24, 2018 /EINPresswire.com/ -- The Nevada Corporate Whistleblower Center says, "We are urging an employee or insider with proof a REIT or the president of a real estate development company involved with EB-5 Visa investors is lying to investors about performance or liabilities in order to artificially inflate the reputation of the firm's 'investment opportunities' to call us anytime at 866-714-6466.
"In the instance of EB-5 Visa real estate developers we are extremely interested in hearing from employees if they can prove their employer is raising new money to pay off old debt or if they are bribing middlemen. In these types of situations, the whistleblower rewards can be substantial as we would like to discuss. We are pretty certain this type of activity is widespread-especially among EB-5 real estate developers." http://Nevada.CorporateWhistleblower.Com

The types of Real Estate Investment Trust or EB-5 Visa potential whistleblowers the Nevada Corporate Whistleblower Center would like to talk to include:
* A Real Estate Investment Trust insider that has proof upper management is cooking the books with respect to commercial/retail space or residential rental units being absorbed-when in fact the space is still vacant, or it was rented with a huge bonus that will diminish the return to investors.
* An EB-5 real estate development employee that knows their executive team is bribing Chinese nationals to promote the number of Chinese investors.
* An EB-5 real estate development insider with proof a developer is raising money for a new multi-million-dollar project when in reality-the money raised is going to retire old debt or being used so the developer can live large.
According to the Nevada Corporate Whistleblower Center, "If you possess this type of information please call us anytime at 866-714-6466 and let's have a confidential conversation about how much your information could be worth. It could be millions as we would like to discuss. Why sit on a winning lotto ticket without ever knowing what it might have been worth?" http://Nevada.CorporateWhistleblower.Com
Simple rules for a whistleblower from the Nevada Corporate Whistleblower Center: Do not go to the government first if you are a potential whistleblower with substantial proof of wrongdoing. The Nevada Corporate Whistleblower Center says, "Major whistleblowers frequently go to the government thinking they will help. It's a huge mistake. Do not go to the news media with your whistleblower information. Public revelation of a whistleblower's information could destroy any prospect for a reward. Do not try to force a company/employer or individual to come clean about significant securities fraud, Medicare fraud, overbilling the federal government for services never rendered, multi-million-dollar state or federal tax evasion, or a Nevada based company falsely claiming to be a minority owned business to get preferential treatment on federal or state projects. Come to us first, tell us what type of information you have, and if we think it's sufficient, we will help you with a focus on you getting rewarded."

The Corporate Whistleblower Center can assist a potential whistleblower with packaging or building out their information to potentially increase the reward potential. They will also provide the whistleblower with access to some of the most skilled whistleblower attorneys in the nation. For more information a possible whistleblower with substantial proof of wrongdoing in Nevada can contact the Nevada Corporate Whistleblower Center at 866-714-6466 or contact them via their website at http://Nevada.CorporateWhistleBlower.Com
For information about a recent SEC whistleblower reward please refer to a July 2017 Securities and Exchange Commission press release on this topic: https://www.sec.gov/news/press-release/2017-134
Thomas Martin
Nevada Corporate Whistleblower Center
866-714-6466
email us here