The Infrared Sensor Market is expected to grow at a CAGR of 11.86%reach value of $749.12 million by 2023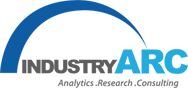 The Infrared Sensor Market
Asia Pacific holds the largest share in the Infrared Sensor Market during the forecast period is expected to generate $364.30 million by 2023 at CAGR of 19.2%.
HYDERABAD, TELANGANA, INDIA, June 28, 2018 /
EINPresswire.com
/ -- According to the new market research report by
IndustryARC
titled "Infrared Sensor Market By Range (SWIR, MWIR, LWIR, FWIR); Types (PIR, Thermopile, Pyro electric, Photo Reflector); Application (Automotive, Healthcare, Semiconductors, Telecommunications, Manufacturing) With Forecast 2018 to 2023." the market is driven by the growing demand for home automation products and the growing use of wireless communication.
Asia Pacific holds the largest share in the Infrared Sensor Market
Asia Pacific holds the largest share in the Infrared Sensor Market during the forecast period. It is expected to generate $364.30 million by 2023 at a CAGR of 19.2%. The main countries in the Infrared Sensor Market are China, Japan, and South Korea. Their share in the region is expanding rapidly due to technological advancements. The increasing demand for motion sensing and surveillance systems will also drive the Asia Pacific Infrared Sensor Market. In military and defence segments, IR applications will grow at a faster pace in China and India. Japan holds the second highest share in the Asia Pacific market due to the growing economy and fast developing industries. The market for infrared temperature sensor and IR detection cameras in Japan is growing fast due to their use in automotive and defence application.
Selected Analysis done in the full Report:
The residential control systems segment had revenue of $16.4 million in 2016. It is expected to grow to $56.7 million by 2023 at a CAGR of 16.4%. These systems are automated or fully automated systems that reduce the dependency on individuals for performing minor tasks. The laser temperature sensor is used in air conditioning systems. This feature enables the system to set the temperature settings according to relevant temperatures. The infrared sensors in other applications such as TV can detect the presence of the person and switch on accordingly. When the person leaves the room, the TV switches off on its own. IR sensors can be used for residential applications such as automatic door opening systems, lawn sprinklers, and automatic curtain controller.
To browse the table of contents of the report follow the link below:
https://industryarc.com/Report/119/infrared-sensors-market-report.html
Excerpts on Market Growth Factors
Increasing demand from automation industry drives the growth of the IR sensor.
IR imaging systems are used in mainstream commercial applications due to their ability to monitor long distances.
There is an increasing demand for touch less sanitary equipment based on the IR sensors.
Talk to one of our sales representative about the full report by providing your details in the link below:
https://industryarc.com/support.php?id=119
Key players of the Infrared Sensor Market
Excelitas dominates the Infrared Sensor Market, followed by Melexis and Heimman. Excelitas delivers customized solutions to meet lighting, detection and other needs of the OEM customers. Melexis manufactures microcontrollers having sensor compatible interfaces. Heimman manufactures and distributes smart home system products.
Infrared Sensor Market is segmented as below
The demand for infrared sensor is driven by the growth of the automation industry.
A. Infrared Sensor Market By Types
1. Passive IR Sensor
2. Thermopile IR Sensor
3. Photodiode
4. IR Emitters (LEDs)
5. IR Receivers
6. Photointerruptor
7. Photo Reflector
8. Tilt Sensor
9. IR Linear Arrays
10. Communication Modules (IrDA)
10.1. IrDA-SIR
10.2. IrDA-MIR
10.3. IrDA-FIR
B. Infrared Sensor Market By Automotive Industry
1. Night Vision Systems
2. Climate Control
3. Pedestrian Detection
4. Assisted Parking
5. Distance Measurement
6. Vehicle to Vehicle Communication
7. Collision Avoidance System
C. Infrared Sensor Market By Commercial Applications
1. Residential Control Systems
2. Home Appliances
3. Entertainment Devices
4. Printers
5. Computers
6. Gaming Devices
7. Toys
8. Security and Surveillance Systems
D. Infrared Sensor Market by Geography (covers 11+ countries)
E. Infrared Sensor Market Entropy
Companies Citied / Interviewed
1. AXIS COMMUNICATIONS AB
2. E.D. BULLARD COMPANY
3. HAMAMATSU PHOTONICS KK.
4. HANWHA TECHWIN CO., LTD.
5. INFRARED INTEGRATED SYSTEMS LTD (IRISYS)
6. L-3 COMMUNICATIONS HOLDINGS, INC.
7. LEONARDO DRS
8. PELCO INC
9. QIOPTIQ LTD.
10. RAYTHEON COMPANY
11. ROBERT BOSCH GMBH
12. SAFRAN S.A.
13. Company 13
14. Company 14
15. Company 15+
Related Report:
A.Optoelectronics Market
https://industryarc.com/Report/15031/optoelectronics-market.html
B.Automated Test Equipment Market
https://industryarc.com/Report/227/Automated-Test-Equipment-Market-Research-Report.html
What can you expect from the report?
The Infrared Sensor Market Report is Prepared with the Main Agenda to Cover the following 20 points:
1. Market Size by Product Categories & Application 11. Demand Analysis (Revenue & Volume)
2. Market trends & Relevant Market Data 12. Country level Analysis
3. Manufacturer Landscape 13. Competitor Analysis
4. Distributor Landscape 14. Market Shares Analysis
5. Pricing Analysis 15. Value Chain Analysis
6. Top 10 End user Analysis 16. Supply Chain Analysis
7. Product Benchmarking 17. Strategic Analysis
8. Product Developments 18. Current & Future Market Landscape Analysis
9. Mergers & Acquisition Analysis 19. Opportunity Analysis
10. Patent Analysis 20. Revenue and Volume Analysis
To request for a proposal, provide your details in the below link:
https://industryarc.com/subscription.php
About IndustryARC:
IndustryARC is a Research and Consulting Firm that publishes more than 500 reports annually, in various industries such as Agriculture, Automotive, Automation & Instrumentation, Chemicals and Materials, Energy and Power, Electronics, Food & Beverages, Information Technology, Life sciences & Healthcare.
IndustryARC primarily focuses on Cutting Edge Technologies and Newer Applications in a Market. Our Custom Research Services are designed to provide insights on the constant flux in the global supply-demand gap of markets. Our strong team of analysts enables us to meet the client research needs at a rapid speed, with a variety of options for your business.
We look forward to support the client to be able to better address their customer needs, stay ahead in the market, become the top competitor and get real-time recommendations on business strategies and deals. Contact us to find out how we can help you today.
Venkat Reddy
IndustryARC
6145888538
email us here