The Hemodynamic Monitoring Systems Market is estimated to hit $2.76 billion by 2023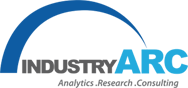 The Hemodynamic Monitoring Systems Market
The hemodynamic market is estimated at $1.86 billion in 2017, and is expected to reach $2.76 billion by 2023 with CAGR of 7.5% in the forecast period.
HYDERABAD, TELANGANA, INDIA, June 28, 2018 /
EINPresswire.com
/ -- According to the new market research report by
IndustryARC
titled "Hemodynamic Monitoring Systems Market: By Product (PAC, Cardiac Output Monitoring Systems, Disposables); By Type (Minimally Invasive, Non-invasive, Invasive); By End User (Hospitals, Clinics); By Geography - Forecast(2018-2023)", the market registers a healthy growth due to the rising 'cardio-patient population' along with hypertension cases across the globe.
Asia-Pacific continues to lead the market share during 2018-2023.
In the hemodynamics monitoring market, Americas hold the largest share with 38.08%, followed by APAC and Europe with 31.17% and 26.92% respectively. Americas is the largest market for hemodynamic monitoring systems globally with revenue of $711.3 million in 2017. This market is projected to grow to $1.07 billion by 2023, as growing health concerns and development of non-invasive hemodynamic monitoring systems propels the adoption. The APAC region is forecast to exhibit the highest growth of 8.1% through 2023 to reach $902.23 million. The rapidly aging population in Japan, combined with governmental insurance and healthcare programs are set to spur the market growth in this region.
Selected / Sample Analysis done in the full Report:
Noninvasive Hemodynamic Monitoring To Be Come Mainstream Products:
The healthcare system has observed incessant developments, as most of the people are considering health as a vital aspect of social and psychological life. The hemodynamic / patient monitoring system is one such healthcare system that has been improved over the time, to offer a better and efficient way of monitoring oxygen supply in the body. Since their inception in the market, invasive techniques have been employed for cardiac patient monitoring, but have proved to be an obstacle in case a patient needs to an immediate diagnosis, or if the body of a patient is fragile enough to handle it.
As mentioned in the above paragraph, the same trend is already visible in non-invasive evaluation of cardiac output and its derived variables. These kind of devices rely extensively on the algorithms for estimating the variables. Although, the successive versions of algorithms are yielding reliable data, but still they are not in the limits set up by regulatory bodies. The prime example of such cases being the continuous noninvasive arterial pressure monitoring systems that have not offered any data limits in accordance with the standards set by the Association for Advancement of Medical Instrumentation.
To browse the table of contents of the report follow the link below:
https://industryarc.com/Report/10602/hemodynamic-monitoring-system-market.html
Excerpts on Market Growth Factors Mentioned in the Full Report:
The aging population remains one of the most important drivers which has fueled the market growth.
The demand for hemodynamic monitoring systems for treatment of chronic diseases is going to witness a positive trend in the market.
The demand for non-invasive system which is able to measure CO, stroke and other biological parameters is going to increase dramatically. Hence, this factor is projected to propel the market growth.
With the advancements in technology, the user-friendly hemodynamic monitoring systems are being invented. With these systems invading the market, the uptake of hemodynamic monitoring systems is going to rise in an exponential manner.
Talk to one of our sales representative about the full report by providing your details in the below link:
https://industryarc.com/support.php?id=10602
Key Players of the Hemodynamic Monitoring Systems Market:
GE Healthcare, Edwards Lifesciences, Deltex Medical Sciences, Inc., Philips Healthcare and Draeger Medical Inc. are the key players in Hemodynamic Monitoring Systems market. The smaller firms contributed 45% of the total market share whereas, the top 5 companies contributed 55% of the total market share. GE Healthcare is the dominant company owing to the strong customer base and wide distribution. As the market undergoes transformation, the advent of new players in the market will push forward innovations, which will help to deliver better and effective products to the customers.
Hemodynamic Monitoring Systems Market Report is Segmented as below.
Hemodynamic Monitoring Systems Market By Product :
Pulmonary Artery Catheters (Pac's)
Cardiac Output Monitoring Systems
Disposables
Hemodynamic Monitoring Systems Market By Type:
Minimally Invasive Hemodynamic Monitoring System
Non-Invasive Hemodynamic Monitoring System
Invasive Hemodynamic Monitoring System
Hemodynamic Monitoring Systems Market By End User:
Hospitals
Clinics
Hemodynamic Monitoring Systems Market By Geography ( Covers 11+ Countries )
Hemodynamic Monitoring Systems Market Entropy
Companies Citied / Interviewed
Cheetah Medical, Inc.
Sonosite Inc.
CAS Medical Systems, Inc.
HEMO Sapiens Inc
LIDCO Group PLC
Noninvasive Medical Technologies, Inc.
GETINGE Group
TENSYS Medical, Inc.
SCHWARZER CARDIOTEK GmBH
Vasamed
Company 11
Company 12
Company 13
Company 14
Company 15+
Related Report:
A. Cardiology Defibrillators Devices Market
https://industryarc.com/Report/10596/cardiology-defibrillators-devices-market.html
B. Blood Culture Tests Market
https://industryarc.com/Report/10633/blood-culture-tests-market.html
What can you expect from the report?
The Hemodynamic Monitoring Systems Market Report is Prepared with the Main Agenda to Cover the following 20 points:
1. Market Size by Product Categories
2. Market trends
3. Manufacturer Landscape
4. Distributor Landscape
5. Pricing Analysis
6. Top 10 End user Analysis
7. Product Benchmarking
8. Product Developments
9. Mergers & Acquisition Analysis
10. Patent Analysis
11. Demand Analysis ( By Revenue & Volume )
12. Country level Analysis (10+)
13. Competitor Analysis
14. Market Shares Analysis
15. Value Chain Analysis
16. Supply Chain Analysis
17. Strategic Analysis
18. Current & Future Market Landscape Analysis
19. Opportunity Analysis
20. Revenue and Volume Analysis
To request for a proposal provide your details in the below link:
https://industryarc.com/subscription.php
About IndustryARC:
IndustryARC is a Research and Consulting Firm that publishes more than 500 reports annually, in various industries such as Agriculture, Automotive, Automation & Instrumentation, Chemicals and Materials, Energy and Power, Electronics, Food & Beverages, Information Technology, Life sciences & Healthcare.
IndustryARC primarily focuses on Cutting Edge Technologies and Newer Applications in a Market. Our Custom Research Services are designed to provide insights on the constant flux in the global supply-demand gap of markets. Our strong team of analysts enables us to meet the client research needs at a rapid speed, with a variety of options for your business.
Venkat Reddy
IndustryARC
6145888538
email us here

EIN Presswire does not exercise editorial control over third-party content provided, uploaded, published, or distributed by users of EIN Presswire. We are a distributor, not a publisher, of 3rd party content. Such content may contain the views, opinions, statements, offers, and other material of the respective users, suppliers, participants, or authors.