Global Entrance Matting Market anticipated to grow at a CAGR of 5.8% to reach value of $6155.27 million by 2023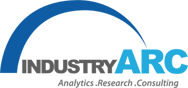 Entrance Matting Market
North America dominates the entrance matting market with a share of approximately 30% in 2017,and generating a revenue of $1443.45 million by 2017.
HYDERABAD, TELANGANA, INDIA, June 27, 2018 /
EINPresswire.com
/ -- In the Report "Entrance Matting Market: By Type (Scraper/Wiper, Anti - Fatigue, Flow through), By Material (Rubber, Nylon, Coir, Cotton), By Application (Indoor, Outdoor); By Geography- Forecast (2018-2023)" published by
IndustryARC
, the market is driven by new advancements in matting engineering, where development of anti-fatigue and special mats provide ample opportunities for market growth.
North America dominates with major share in the Entrance Matting Market
The market is forecast to grow at a CAGR of 4.90% to reach $1840.30 million by 2023. The market growth is mainly attributed to the growing demand from the construction industry. Europe entry mat market is analyzed, with respect to countries such asU.K, France, Germany, Sweden and others.The overall market for entrance matting inEurope was $1350.36 million in 2017, and is estimated to grow with a CAGR of 3.42% to reach $1656.59 million by 2023. Asia-pacific is the fastest growing region for entrance matting market, growing at a CAGR of 5.93% throughout the forecast period. With respect to the end-user of entrance matting products, the commercial mats sector is estimated to witness an upsurge due to the rapidly growing construction industry across developing economies.
Selected Material Analysis done in the full Report:
Entrance matting are heavily used indoor and outdoor that helps to avoid dust particles. Increasing importance for safety at work places and cleanliness in various industries displaysa positive influence on the market. Among all the materials, Polypropylene is projected to grow at a CAGR of 6.06% during the forecast period from $1048.6 million in 2017to $1415.23 million in 2023, followed by Nitrile rubber and PVC.Nitrile rubber for entrance matting market is the second leading segment, andis projected to grow at a CAGR of 5.41% from $986.6 million in 2017 to reach $1290.04million by 2023. Advantages such as ability to withstand any type of harsh environment that has high transaction, durability and its environment friendly characteristics propel the growth of the nitrile rubber entrance matting market
To browse the table of contents of the report follow the link below:
https://industryarc.com/Report/15538/entrance-matting-market.html
Excerpts on Market Growth Factors
The necessity for urban residential and commercial infrastructure due to rising urbanization have led to the rise inconstruction activity. This construction activity in emerging economies such as India and China, is driving demand for entrance matting.
New technology restrictions, especially in Europe will probably see a decline in operating efficiencies across the manufacturers.
Recent developments in raw materials for these mats might even automate the product differentiation process,which going forward will act as a serious threat to the current providers. Still, other materials such as rubber and nylon will still see larger players maintain their position in the market.
Talk to one of our sales representative about the full report by providing your details in the link below:
https://industryarc.com/support.php?id=15538
Key players of the Entrance Matting Market
Forbo holding AG and 3M Company are the dominant players of the entrance matting market, with a share of 9% and 5% respectively, followed by Milliken & Co. and Cintas Corporation. The market is Highly fragmented, with the presence of numerous companies with various product offerings serving local, zonal, national and regional markets according to varying needs. Forbo Holding AG has an extensive and attractive range of environmentally friendly linoleum. The company comes under flooring system division. Forbo Holding AG is a global provider of premium commercialand residential floor covering. Some of the products are NuwayTuftiguard, NuwayTuftiguard Heavy Duty, Nuway Grid, cable connect, Flameguard, Coral Luxe, coral welcome etc. 3M Company works under fivesegments, and is one of the leading producers of entrance matting systems in the market. Some of the product segments mentioned are Nomad Series and Safety Walk Series. These products cover both indoor and outdoor doormat solutions.
Entrance Matting Market report is segmented as below
A.Entrance Matting Market – By Type
1.Scraper/Wiper
2.Anti - Fatigue
3.Flow through
4.Specialty
5.Others
B.Entrance Matting Market – By Material
1.Nitrile Rubber
2.Nylon
3.Coir
4.Cotton
5.Polypropylene
6.PVC
7.Others
C.Entrance Matting Market – By Application
1.Indoor
2.Outdoor
D.Entrance Matting Market – By End-User
1.Residential
2.Commercial
E.Entrance Matting Market by Geography (covers 10+ countries)
F.Entrance Matting Entropy Market
Companies Citied / Interviewed
1.Kleen-Tex Industries Inc.
2.Birrus Matting Systems
3.The R.C. Musson Rubber Co.
4.Paragon Carpets &Matworks
5.Superior Manufacturing Group Inc. (Notrax)
6.Bergo Flooring Ab
7.Unifirst Corporation
8.Company 8
9.Company 9
10.Company 10+
Related Report:
A.HVAC Equipment Market
https://industryarc.com/Report/105/HVAC-Systems-equipment-Market.html
B.Hazardous Location Air Conditioner Market
https://industryarc.com/Report/171/Hazardous-Location-Explosion-Proof-Equipment-Air-Conditioners-Report.html
What can you expect from the report?
The Entrance Matting Market Report is Prepared with the Main Agenda to Cover the following 20 points:
1. Market Size by Product Categories & Application 11. Demand Analysis (Revenue & Volume)
2. Market trends & Relevant Market Data 12. Country level Analysis
3. Manufacturer Landscape 13. Competitor Analysis
4. Distributor Landscape 14. Market Shares Analysis
5. Pricing Analysis 15. Value Chain Analysis
6. Top 10 End user Analysis 16. Supply Chain Analysis
7. Product Benchmarking 17. Strategic Analysis
8. Product Developments 18. Current & Future Market Landscape Analysis
9. Mergers & Acquisition Analysis 19. Opportunity Analysis
10. Patent Analysis 20. Revenue and Volume Analysis
To request for a proposal, provide your details in the below link:
https://industryarc.com/subscription.php
About IndustryARC:
IndustryARC is a Research and Consulting Firm that publishes more than 500 reports annually, in various industries such as Agriculture, Automotive, Automation & Instrumentation, Chemicals and Materials, Energy and Power, Electronics, Food & Beverages, Information Technology, Life sciences &Healthcare.
IndustryARC primarily focuses on Cutting Edge Technologies and Newer Applications in a Market. Our Custom Research Services are designed to provide insights on the constant flux in the global supply-demand gap of markets. Our strong team of analysts enables us to meet the client research needs at a rapid speed, with a variety of options for your business.
We look forward to support the client to be able to better address their customer needs, stay ahead in the market, become the top competitor and get real-time recommendations on business strategies and deals. Contact us to find out how we can help you today.
Venkat Reddy
IndustryARC
6145888538
email us here

EIN Presswire does not exercise editorial control over third-party content provided, uploaded, published, or distributed by users of EIN Presswire. We are a distributor, not a publisher, of 3rd party content. Such content may contain the views, opinions, statements, offers, and other material of the respective users, suppliers, participants, or authors.