The Enteral Feeding Formula Market is estimated to hit $ 13.82 billion by 2023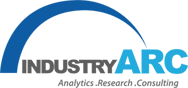 The Enteral Feeding Formula Market
The global enteral feeding formulas market is estimated to grow with a CAGR of 9.17% from $8.29 billion to $13.82 billion during the period 2017 to 2023.
HYDERABAD, TELANGANA, INDIA, June 27, 2018 /
EINPresswire.com
/ -- According to the new market research report by
IndustryARC
titled "Enteral Feeding Formula Market: By Product Type (Standard Formula & Disease Specific Formulas); By Application (Oncology, Gastroenterology, Neurology, Critical Care & Others); & By Region-Forecast (2018-2023)", the market is driven by the increasing demand for home-care services or nursing treatments for elderly patients.
Asia-Pacific continues to lead the market share and growth during 2018-2023.
Americas held the largest share in 2017 in the enteral feeding formula market, owing to rising geriatric population and growing chronic diseases. The region is anticipated to maintain its dominance over the forecast period. U.S. and Canada are significant and well established nutritional markets, whereas Northern Europe which comprises of Germany and U.K., also hold significant value share in the global market. Strict reimbursement regulations across the European healthcare spectrum are likely to have a detrimental impact on the uptake of enteral feeds market.
Selected / Sample Analysis done in the full Report:
Enteral Feeding formula is an important sub-segment of clinical nutrition market. The value chain for enteral feeding has steps similar to that of clinical nutrition, but becomes more specific as it approaches the consumers.
Research and Development is the first step in the development of any sort of nutrition, where human and plant related factors are being experimented upon. Such experiments ensure a better understanding of human diseases, genetics and metabolism that assists the developers to cross map requirements to specific plants. Also, such plants are being researched extensively to improve their quality and create a sustainable production environment.
The final product is packaged and distributed across the globe, through a chain of robust logistics chain. But as enteral feeding is a specified form of nutrition feeding, medical delegates play a vital role in providing dietitians, nurses and doctors with appropriate products and services.
To browse the table of contents of the report follow the link below:
https://industryarc.com/Report/16044/enteral-feeding-formula-market.html
Excerpts on Market Growth Factors Mentioned in the Full Report:
The increasing prevalence of chronic diseases and preterm births across the globe, coupled with rapidly growing aging population propel the enteral feeding formula market.
The number of deaths due to chronic diseases is very high in emerging countries such as India, China and Brazil. To combat the situation health authorities are bound to invest in chronic health monitoring and treatment devices which will propel the market for enteral feeding formula.
The growing costs of in-hospital care will increase the demand for affordable home healthcare. As the aging population rises, there is a rising need to provide affordable and reliable nutrient to the terminally ill and aged, where enteral nutrition plays a major role. This is expected to create a significant demand for enteral feeding formulas as well.
Talk to one of our sales representative about the full report by providing your details in the below link:
https://industryarc.com/support.php?id=16044
Key Players of the Enteral Feeding Formula Market:
Nestle, Abbott and Danone were analyzed to be the dominant players of the clinical formula market in 2017, constituting 75% of the overall market. These companies offer a wide range of product portfolio along with services, tailored to meet the requirements of industry verticals along with robust distribution channels, thereby augmenting their respective positions in the market. Nestle Health Science consists of General Tube Feeding Nutrition which is the Enteral feeding formula. It falls under the Condition Specific business segment. Abbott Laboratories produces several products that are used worldwide for nutrition, diagnostics, vascular and pharmaceutical purposes. Enteral products are provided under the Nutritional business segment of Abbott Laboratories. Danone produces several products that are used worldwide for hygienic water, fresh dairy products and nutrition, which includes both early life and medical nutrition.
Enteral Feeding Formula Market Report is Segmented as below.
1. Enteral Feeding Formula Market - By Type
1.1. Introduction
1.2. Standard Formula
1.3. Specialty Formula
1.3.1. Renal support
1.3.2. Diabetes
1.3.3. Hepatitis
1.3.4. Pulmonary
1.3.5. Others
1.4. Blenderized Formula
1.4.1. Meat
1.4.2. Vegetables
1.4.3. Fruits
1.4.4. Others
1.5. Elemental Formula
1.6. Semi-Elemental Formula
1.7. Polymeric Formula
1.8. Others
2. Enteral Feeding Formula Market - By Age Category
2.1. Introduction
2.2. Adult
2.3. Children
3. Enteral Feeding Formula Market - By Routes of Delivery
3.1. Introduction
3.2. Oral
3.3. Gastric
3.3.1. Nasogastric
3.3.2. Oro-gastric
3.3.3. Gastrostomy
3.4. Trans-pyloric
3.4.1. Naso-jejunal
3.4.2. Gastro-jejunostomy
3.4.3. Jejunostomy
4. Enteral Feeding Formula Market - By Flavor Type
4.1. Introduction
4.2. Flavored
4.2.1. Vanilla
4.2.2. Strawberry
4.2.3. Others
4.3. Non-Flavored
5. Enteral Feeding Formula Market - By Form
5.1. Introduction
5.2. Powder
5.3. Liquid
6. Enteral Feeding Formula Market - By Application
6.1. Introduction
6.2. Gastrointestinal Disease
6.3. Neurological Impairment
6.4. Pulmonary Disease
6.5. Congenital Heart Disease
6.6. Diabetes
6.7. Kidney Failure
6.8. Liver Disorders
6.9. Cystic Fibrosis
6.10. Malabsorption
6.11. Short Bowel Syndrome
6.12. Inflammatory bowel disease
6.13. Others
Enteral Feeding Formula Market By Geography ( Covers 13+ Countries )
Enteral Feeding Formula Market Entropy
Companies Cited / Interviewed
MERCK & CO., INC.
MEIJI HOLDINGS CO., LTD.
B.BRAUN MELSUNGEN AG
GLOBAL HEALTH PRODUCT INC.
VICTUS, INC.
ALCRESTA THERAPEUTICS INC.
BAXTER INTERNATIONAL INC.
FRESENIUS KABI AG
MEAD JOHNSON NUTRITION COMPANY
Company 10+
Related Report:
A. Nutritional Premixes Market
https://industryarc.com/Report/15005/nutritional-premixes-market.html
B. Bakery Premixes Market
https://industryarc.com/Report/16582/bakery-premixes-market.html
What can you expect from the report?
The Enteral Feeding Formula Market Report is Prepared with the Main Agenda to Cover the following 20 points:
Market Size by Product Categories
Market trends
Manufacturer Landscape
Distributor Landscape
Pricing Analysis
Top 10 End user Analysis
Product Benchmarking
Product Developments
Mergers & Acquisition Analysis
Patent Analysis
Demand Analysis ( By Revenue & Volume )
Country level Analysis (10+)
Competitor Analysis
Market Shares Analysis
Value Chain Analysis
Supply Chain Analysis
Strategic Analysis
Current & Future Market Landscape Analysis
Opportunity Analysis
Revenue and Volume Analysis
To request for a proposal provide your details in the below link:
https://industryarc.com/subscription.php
Venkat Reddy
IndustryARC
6145888538
email us here

EIN Presswire does not exercise editorial control over third-party content provided, uploaded, published, or distributed by users of EIN Presswire. We are a distributor, not a publisher, of 3rd party content. Such content may contain the views, opinions, statements, offers, and other material of the respective users, suppliers, participants, or authors.