The Flow Sensors Market is estimated to hit $10.424 billion by 2023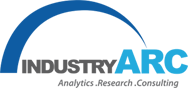 The Flow Sensors Market
The American region generated a revenue of $1.98 billion in 2017 and is expected to grow at a CAGR of 6.3%.
HYDERABAD, TELANGANA, INDIA, June 27, 2018 /
EINPresswire.com
/ -- According to the new market research report by
IndustryARC
titled "Flow Sensors Market: By Type (Velocity Flow, Differential Pressure Flow, Mass Flow, Others); By Technology (Coriolis, Electromagnetic, Ultrasonic, Thermal, Others); By Industry (Automotive, Manufacturing, Oil & Gas, Petrochemical, Healthcare); By Geography - (2018-2023)", the market is driven by the rising demand for accurate flow measurements and the growing need to monitor and control the flow.
APAC continues to lead the market share and growth during 2018-2023.
The APAC region held the largest share in the flow sensors market in 2017, followed by Americas and Europe. It generated a revenue of $2.52 billion in 2017, and is expected to grow at a CAGR of 10.5%. The high CAGR is attributed to the growing demand for new flow sensors technologies such as electromagnetic and Coriolis, and the increasing number of applications for flow sensors such as HVAC and in the aerospace industry. In addition to that, increase in flow sensors shipments in regions such as China, Japan and India is fueling the growth. Flow sensors find increased market penetration in the APAC region.
Selected / Sample Analysis done in the full Report:
There are various stages at which value is added to flow sensors and flow meters. The areas where value is added include component manufacturers (semiconductor industry), assembly and manufacture of flow meters, distributors, calibration services and for the end users.
Component Manufacturers (Semiconductor Industry): The major components of flow sensors are the various electronics switches, relays, amplifiers and connectors. These components are supplied by the semiconductor industry. These parts are relatively easy to source and manufacture. Thus, the value added at this stage is low. The major companies with a stake in this segment are electronics manufacturers, including Texas Instruments, Freescale Semiconductors, ST Microelectronics and Micron technology.
Assembling and Manufacture of Flow meter: The major components of a flow meter are flow sensors, transmitters, displays and casing. Flow sensors and transmitters are the key components, which are manufactured by major automation companies. The major value to a flow meter is added at the assembling stage. . The assembly process involves fabrication of the components into a flow meter. The major companies with a stake in this segment are Honeywell, ABB, Siemens, Endress+Hauser and Emerson.
To browse the table of contents of the report follow the link below:
https://industryarc.com/Report/191/Flow-Sensors-Market-Forecast.html
Excerpts on Market Growth Factors Mentioned in the Full Report:
1. The new installation of flow sensors across many industries and the development of new technologies are driving the growth of this market.
2. Shale gas revolution in North America, which led to an increased adoption of flow sensors and the increasing demand for accurate measurements which maximizes the profits, is the major factor that propels the market growth.
3. The increasing application of flow sensors in paper and pulp industry is expected to lead to an increased customer base.
Talk to one of our sales representative about the full report by providing your details in the below link:
https://industryarc.com/support.php?id=191
Key Players of the Flow Sensors Market
ABB operates in six main segments namely Discrete Automation and Motion, Low Voltage Products, Process Automation, Power Products, Power Systems, Corporate and others. The Process Automation segment includes products like on-line sensors, control systems and automation technologies. Flow sensors fall under this segment. Siemens is expanding its product portfolio with innovative products and services to cater to the end-user. Emerson Electric has many different types of flow measurement products which can broadly be divided into 2 brands- Micro Motion and Rosemount. The F series launched recently by Emerson Electric presents the most accurate Coriolis flow meter currently available, enhancing its brand image.
Flow Sensors Market Report is Segmented as below.
Flow Sensors Market By Type:
1. Market Data
1.1. Development of new Technologies Propel Velocity Flow Sensors Market
2. Differential Pressure Flow Sensors
3. Positive Displacement Flow Sensors
3.1. Development of Newer Technologies Resulted in Decline in the Positive Flow Sensors Market
Flow Sensors Market By Technology:
1. Market Data
1.1. Low Maintenance Costs Spur Electromagnetic Flow Sensors Market Demand
2. Variable Area
3. Orifice Plate
4. Venturi Flow Sensors
5. Pitot Tubes
6. Oval Gear
6.1. Oval Gear Adoption rate Dissuaded due to Reliability Drawbacks
7. Rotary Vane
8. Turbine Flow Sensors
9. Vortex Flow Sensors
9.1. Growing Applications and Development of New Technologies increase Vortex Flow Sensors Penetration
10. Ultrasonic Flow Sensors
11. Coriolis Flow Sensors
12. . Thermal Flow Sensors
13. Others
Flow Sensors Market By End Use Vertical:
1. Market Data
1.1. Growing Oil and Gas Industry Propels Flow Sensors Market Growth
2. Oil and Gas
3. Food and Beverage
4. Water Management
5. Chemical & Pharmaceutical
6. Pulp and Paper
7. Aerospace
8. HVAC and Energy
9. Others
Flow Sensors Market By Geography ( Covers 12+ Countries )
Flow Sensors Market Entropy
Companies Citied / Interviewed
1. Toshiba Corporation
2. Sierra Instruments
3. Omron Corporation
4. Sensiron Group
5. FMC Technologies Inc
6. Flowline Inc
7. Endress+Hauser AG
8. Azbil Corporation
9. Fuji Electric Co. Ltd.
10. Krohne Group
11. Danaher Corporation
12. Vega Grieschaber KG
13. Company 13
14. Company 14
15. Company 15+
Related Report:
A. Mass Flow Sensor Market
https://industryarc.com/Report/15574/mass-flow-sensor-market.html
B. Industry 4.0 Equipment Market
https://industryarc.com/Report/17938/industry-4-equipments-market.html
What can you expect from the report?
The Flow Sensors Market Report is Prepared with the Main Agenda to Cover the following 20 points:
Market Size by Product Categories
Market trends
Manufacturer Landscape
Distributor Landscape
Pricing Analysis
Top 10 End user Analysis
Product Benchmarking
Product Developments
Mergers & Acquisition Analysis
Patent Analysis
Demand Analysis ( By Revenue & Volume )
Country level Analysis (12+)
Competitor Analysis
Market Shares Analysis
Value Chain Analysis
Supply Chain Analysis
Strategic Analysis
Current & Future Market Landscape Analysis
Opportunity Analysis
Revenue and Volume Analysis
To request for a proposal provide your details in the below link:
https://industryarc.com/subscription.php
Venkat Reddy
IndustryARC
6145888538
email us here

EIN Presswire does not exercise editorial control over third-party content provided, uploaded, published, or distributed by users of EIN Presswire. We are a distributor, not a publisher, of 3rd party content. Such content may contain the views, opinions, statements, offers, and other material of the respective users, suppliers, participants, or authors.