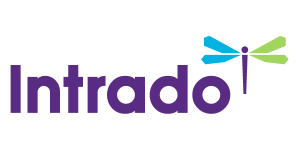 Agritek Holdings, Inc. Applauds Move By Canada That Just Legalized Marijuana Bringing Big Implications And Paving Way For New US Drug Policy
/EIN News/ -- Canada Now the Second Country in the World to Legalize Cannabis, Following Uruguay
LOS ANGELES, CA, June 20, 2018 (GLOBE NEWSWIRE) -- Agritek Holdings, Inc. (OTCQB: AGTK) www.AgritekHoldings.com, a fully integrated, active real estate investor for the cannabis sector in the United States and Canada, today proudly announced Canada has become the first wealthy nation in the world to fully legalize marijuana.

The Senate approved Bill C-45, also known as the Cannabis Act, on Tuesday. The measure was already approved by the House of Commons, so the Senate's approval means it's now set to become law. The new measure legalizes marijuana possession, home growing, and sales for adults. The federal government will oversee remaining criminal sanctions (for, say, selling to minors) and the licensing of producers, while provincial governments will manage sales, distribution, and related regulations — as such, provinces will be able to impose further rules, such as raising the minimum age. The statute largely follows recommendations made by a federal task force on marijuana legalization. Canadian and provincial governments are expected to need two to three months before retail sales and other parts of the law can roll out.
Agritek Holdings announced Tuesday that it has received approvals and licenses for its "420 Style" resort and vacation bed and breakfast property approximately one hour outside of Quebec City, Canada. The fifteen-acre estate will cater to a wellness lifestyle and blending the hospitality sector to new deregulation of cannabis within Canada for those guests seeking to take advantage of new legislation.  The Company will additionally expand the distribution, sale and licensing of its CBD brands from its proprietary Hemp cultivation operations in Colorado.
Agritek Holdings strongly supports and expects to benefit from the new  Drug Enforcement Administration (DEA) announcement and its recent statement on the legality of cannabidiol (CBD) -- which further clarifies that some CBD products, such as hemp-derived CBD products sold by Agritek Holdings Inc. New regulations seem to state that the Company's brands are legal to distribute freely throughout the United States and do not fall under the regulations of the Controlled Substances Act (CSA). The Company's brands include Hemp Pops, MD CBD Strips, tinctures and soft gels currently sold at www.Hempops.com and www.WellnessHempoil.com
 The statement clarified:
"Products and materials that are made from the cannabis plant and which fall outside the CSA definition of marijuana (such as sterilized seeds, oil or cake made from the seeds, and mature stalks) are not controlled under the CSA. Such products may accordingly be sold and otherwise distributed throughout the United States without restriction under the CSA or its implementing regulations."
The statement continued, "The mere presence of cannabinoids is not itself dispositive as to whether a substance is within the scope of the CSA; the dispositive question is whether the substance falls within the CSA definition of marijuana."
"Agritek will continue to acquire land assets and cannabis/CBD brands seeking larger distribution within the US and Canada. We look forward to the next bold move by Congress to pass the 2018 Farm Bill, which would permanently remove hemp and hemp products from the purview of the Controlled Substances Act," stated B. Michael Friedman, CEO of Agritek Holdings Inc.
 A full investor presentation on Agritek Holdings may be viewed in the investor section of our corporate website located at www.Agritekholdings.com
About Agritek Holdings, Inc.
 Agritek Holdings, Inc. (www.AgritekHoldings.com), is a fully integrated, active investor and operator in the legal cannabis sector. Specifically, Agritek Holdings provides strategic capital and functional expertise to accelerate the commercialization of its diversified portfolio of cannabis related holdings. Currently, the Company is focused on three high-value segments of the cannabis market, including real estate investment, intellectual property/brands, and infrastructure, with operations in three U.S. States, Canada and Puerto Rico. Agritek Holdings, Inc. presently owns or manages property in Colorado, Washington State, Puerto Rico and Canada and has licenses with permitted facilities in California approved for cultivation as well as manufacturing capabilities. The company owns several Hemp and cannabis brands for distribution including "Hemp Pops", Hemp oil wellness products and "California Premiums". Agritek Holdings, Inc. does not directly grow, harvest, or distribute or sell cannabis or any substances that violate or contravene United States law or the Controlled Substances Act, nor does it intend to do so in the future.
 FORWARD-LOOKING DISCLAIMER:
This press release may contain certain forward-looking statements and information, as defined within the meaning of Section 27A of the Securities Act of 1933 and Section 21E of the Securities Exchange Act of 1934, and is subject to the Safe Harbor created by those sections. This material contains statements about expected future events and/or financial results that are forward-looking in nature and subject to risks and uncertainties. Such forward-looking statements by definition involve risks, uncertainties and other factors, which may cause the actual results, performance or achievements of Agritek Holdings, Inc. to be materially different from the statements made herein.
Agritek Holdings, Inc.
www.AgritekHoldings.com
305.721.2727
info@agritekholdings.com