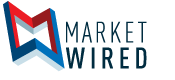 WSP Announces Details for Its Annual Meeting of Shareholders and Release of 2018 First Quarter Results
/EINPresswire.com/ -- MONTREAL, QUEBEC--(Marketwired - Apr 26, 2018) - WSP Global Inc. (TSX:WSP) ("WSP" or the "Corporation") will host its annual meeting of shareholders and release its 2018 first quarter results on Thursday, May 10, 2018.
ANNUAL MEETING OF SHAREHOLDERS
The annual meeting of shareholders will be held at the Fairmont Queen Elizabeth, 900 René-Lévesque Blvd. West, in Montreal at 10 a.m. (Eastern Time). During the meeting, WSP will discuss its 2017 performance and its 2018 strategy. For those who are unable to attend in person, the Corporation will webcast the meeting live on its website at www.wsp.com in the Investors section.
Information related to the annual meeting can be found at www.wsp.com in the Investors Section.
FIRST QUARTER 2018 RESULTS
The Corporation will also announce its 2018 first quarter results on May 10, 2018. A conference call will be held on the same day at 4:00 p.m. (Eastern Time) to discuss the results. To participate in the conference call, dial 1-647-788-4922 or 1-877-223-4471 (toll-free).
A presentation of the 2018 first quarter highlights and results will be available on the same day at www.wsp.com in the Investors section.
A replay of the call will be available until June 10, 2018. The telephone numbers to access the replay of the call are 1-416-621-4642 or 1-800-585-8367 (toll-free), access code 5188626. The replay of the conference call will also be available in the Investors section of the WSP website in the days following the event.
ABOUT WSP
As one of the world's leading professional services firms, WSP provides technical expertise and strategic advice to clients in the Transportation & Infrastructure, Property & Buildings, Environment, Industry, Resources (including Mining and Oil & Gas) and Power & Energy sectors. We also offer highly specialized services in project delivery and strategic consulting. Our experts include engineers, advisors, technicians, scientists, architects, planners, surveyors and environmental specialists, as well as other design, program and construction management professionals. With approximately 42,000 talented people in 550 offices across 40 countries, we are uniquely positioned to deliver successful and sustainable projects, wherever our clients need us. www.wsp.com

EIN Presswire does not exercise editorial control over third-party content provided, uploaded, published, or distributed by users of EIN Presswire. We are a distributor, not a publisher, of 3rd party content. Such content may contain the views, opinions, statements, offers, and other material of the respective users, suppliers, participants, or authors.