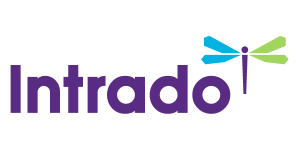 Difference Capital Announces Sale of U.S. Real Estate Investment
/EIN News/ -- TORONTO, March 28, 2018 (GLOBE NEWSWIRE) -- Difference Capital Financial Inc. ("DCF" or the "Company") (TSX:DCF) (TSX:DCF.DB) is pleased to announce the sale of its indirect stake in the 618 acre parcel of undeveloped land in Rancho Mirage, California known as the "Eagle". DCF's initial cash proceeds are approximately $14.3 million, representing a realized gain before U.S. taxes of about $7.7 million on its investment (all figures in Canadian dollars).

As part of the transaction, DCF has retained an indirect equity stake in the Eagle. The Company has the option to monetize such stake as at August 1, 2018 and generate an additional approximate $800,000 in proceeds. Pre-tax internal rate of return ("IRR") on the investment is about 18% and after-U.S.-tax IRR is about 15%.
DCF acquired its interest in the Eagle in November 2012 as an opportunistic purchase of a distressed asset, following the success the Company's co-founder and Executive Chairman, Michael Wekerle, had with the commercial real estate investments he made personally in south Florida in 2009 and 2010. DCF's interest is held indirectly through its subsidiary, Difference RM Properties LLC ("DRM"), a Delaware limited liability company.
Rancho Mirage is located in the Coachella Valley in south-central California, immediately south-east of Palm Springs. The Eagle sits immediately across from the former Annenberg Estate, Sunnylands, an historic site sometimes referred to as the "Camp David of the West."
"The disposition of this investment has significantly improved our ability to repay our outstanding debentures in a manner non-dilutive to shareholders, which has been an important focus for the Company," states Henry Kneis, Chief Executive Officer of DCF.
The Company will release its fourth quarter and 2017 year-end financial results on Monday, April 2, 2018.
About Difference Capital Financial Inc.
Difference Capital Financial Inc. invests in and advises growth companies. We leverage our capital markets expertise to help unlock the value in technology, media and healthcare companies as they approach important milestones in their business lifecycle.
Caution Regarding Forward-Looking Statements
Certain statements contained in this press release may be deemed "forward-looking statements." Forward-looking statements are statements that are not historical facts and are generally, but not always, identified by the words "expects," "plans," "anticipates," "believes," "intends," "estimates," "projects," "potential," "scheduled," and similar expressions, or that events or conditions "will," "would," "may," "could" or "should" occur. Although DCF believes that the expectations reflected in those forward-looking statements are reasonable, no assurance can be given that these expectations will prove to be correct and such forward-looking statements included in this press release should not be unduly relied upon. These statements speak only as of the date of this press release. DCF undertakes no obligation to publicly update or revise any forward looking statements, whether as a result of new information, future events or otherwise, other than as required by applicable law.
Contact Information
Henry Kneis
Chief Executive Officer
(416) 649-5085
hkneis@differencecapital.com