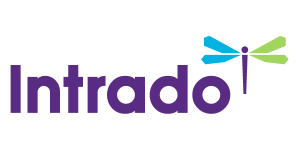 Jones Energy, Inc. Receives Continued Listing Standard Notice from the NYSE
/EIN News/ -- AUSTIN, Texas, March 28, 2018 (GLOBE NEWSWIRE) -- Jones Energy, Inc. (NYSE:JONE) ("Jones Energy" or "the Company") today announced that it received notification on March 23, 2018 from the New York Stock Exchange ("NYSE") that the Company was noncompliant with certain continued listing standards because the price of the Company's Class A common stock over a period of 30 consecutive trading days had fallen below $1.00 per share, which is the minimum average closing price per share required to maintain a listing on the NYSE. As required, the Company will submit a letter confirming its receipt of the notice to the NYSE within 10 business days. The Company previously received a similar notice on December 26, 2017 but regained compliance on February 1, 2018.

Jones Energy now has a six-month cure period to regain compliance. Within the cure period, the Company may regain compliance if the closing price per share is $1.00 or higher on the last trading day of a given month, or at the end of the cure period. Additionally, the 30-day average closing price per share must also be $1.00 or higher.
The Company notified the NYSE that it intends to cure the price deficiency, including by proposing a reverse stock split for approval by the Company's stockholders. Pursuant to NYSE rules, if the Company's stockholders approve the reverse stock split and if the Company has not otherwise regained compliance, the Company intends to promptly consummate the transaction in order to regain compliance with the price criteria. During the cure period, Jones Energy stock will continue to be listed on the exchange so long as it remains compliant with other continued listing standards. The notice does not affect ongoing business operations of the Company or its reporting requirements with the Securities and Exchange Commission.
About Jones Energy
Jones Energy, Inc. is an independent oil and natural gas company engaged in the development and acquisition of oil and natural gas properties in the Anadarko basin of Oklahoma and Texas. Additional information about Jones Energy may be found on the Company's website at: www.jonesenergy.com.
Investor Contacts:
Robert Brooks, 512-328-2953
Executive Vice President & CFO
Or
Page Portas, 512-493-4834
Investor Relations Associate