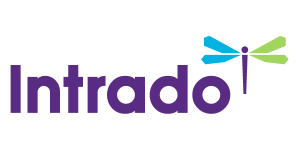 Sunworks Announces Appointment of Renewable Energy Expert to Board of Directors
Daniel Gross to Serve as an Independent Director
/EIN News/ -- ROSEVILLE, Calif., March 28, 2018 (GLOBE NEWSWIRE) -- Sunworks, Inc. (Nasdaq:SUNW), a premier provider of high performance solar power solutions for agriculture, commercial, industrial (ACI), public works and residential markets, today announced that Daniel Gross, a private equity and infrastructure expert focused on renewable energy and clean technology, has been appointed to its Board of Directors, effective April 2, 2018. In connection with this appointment, the Company also announced that Shane Mace, who has served as a director since October 2015, will resign from the Board on the same date.

Chuck Cargile, Sunworks' Chief Executive Officer commented, "Daniel is an extraordinary leader, expert and contributor to the renewable energy sector who has demonstrated exceptional thought leadership in the development and financing of solar solutions across a diversity of circumstances. He will be an outstanding addition to the board, and I very much look forward to leveraging his experience and insights as we continue to pursue growth opportunities that will deliver consistent, predictable profit and cash generation."
Mr. Gross has served as a Managing Director at Oaktree Capital Management and was one of the founding Partners of Hudson Clean Energy, a private equity firm with over $1 billion in assets under management. Prior to Hudson, Mr. Gross worked in the U.S. alternative energy investment group at Goldman Sachs as well as GE Capital's Energy Financial Services unit, where he founded the renewable energy investment business.
Daniel Gross commented, "Having focused most of my career on renewable energy, I am extremely pleased to join the board of Sunworks. I believe the firm has great potential to be a significant player in the advancement of solar energy. I look forward to working with the leadership team to help drive the company's strategy and growth."
Mr. Gross is a Fulbright Scholar and holds a Master's Degree in Environmental Management, Master's in Business Administration and Bachelor of Arts Degree (Phi Beta Kappa) from Yale University. He also holds an appointment at Yale University where he teaches a course on the finance of renewable energy.
About Sunworks, Inc.
Sunworks, Inc. (SUNW) is a premier provider of high performance solar power systems. We are committed to quality business practices that exceed industry standards and uphold our ideals of ethics and safety.
Sunworks continues to grow its presence, expanding nationally with regional and local offices. We strive to consistently deliver high quality, performance-oriented solutions for customers in a wide range of industries including agricultural, commercial and industrial, federal, public works, and residential.
Our dedication to excellence is reflected in our 25-year warranty, a benchmark that we stand by to support our customers above and beyond their expectations.
Sunworks' diverse, seasoned workforce includes distinguished veterans who bring a sense of pride, discipline, and professionalism to their interaction with customers.
Sunworks is a member of the Solar Energy Industries Association (SEIA) and is a proud advocate for the advancement of solar power.
Safe Harbor Statement
Matters discussed in this press release contain forward-looking statements within the meaning of the Private Securities Litigation Reform Act of 1995. When used in this press release, the words "anticipate," "believe," "estimate," "may," "intend," "expect" and similar expressions identify such forward-looking statements. Actual results, performance or achievements could differ materially from those contemplated, expressed or implied by the forward-looking statements contained herein. These forward-looking statements are based largely on the expectations of the Company and are subject to a number of risks and uncertainties. These risks include, but are not limited to, risks and uncertainties associated with: the impact of economic, competitive and other factors affecting the Company and its operations, markets, products, and prospects for sales, failure to commercialize our technology, failure of technology to perform as expected, failure to earn profit or revenue, higher costs than expected, persistent operating losses, ownership dilution, inability to repay debt, failure of acquired businesses to perform as expected, the impact on the national and local economies resulting from terrorist actions, and U.S. actions subsequently; and other factors detailed in reports filed by the Company. 
Investor Relations Contact:
Rob Fink
Hayden  IR
646-415-8972   
rob@haydenir.com