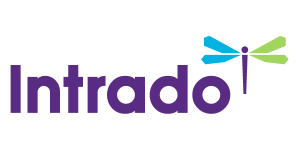 Aura Minerals Completes Sale of Serrote for US$40 Million
/EIN News/ -- ROAD TOWN, British Virgin Islands, March 22, 2018 (GLOBE NEWSWIRE) -- Aura Minerals Inc. ("Aura Minerals" or the "Company") (TSX:ORA) is pleased to announce that it has completed the previously announced sale of Mineração Vale Verde Ltda, ("MVV") which owns the Serrote da Laje Copper Gold project in Brazil, for an aggregate consideration of US$40 million.

Pursuant to closing conditions, a cash payment of US$30 million has been paid to Aura, as well as delivery of a subordinated unsecured note in the principal amount of US$10 million. 
Rodrigo Barbosa, President and CEO of Aura Minerals commented "We wish the purchasers, being advised by Appian Capital Advisory LLP, and all other stakeholders, success in the development and operation of Serrote, a first-class project".
About Aura Minerals
Aura Minerals is a mid-tier gold and copper production company focused on the development and operation of gold and base metal projects in the Americas. The Company has producing assets in Brazil and Honduras and a copper mine in Mexico under care & maintenance.
About Appian Capital Advisory LLP
Appian Capital Advisory LLP is a leading investment advisor in the metals and mining industry, with worldwide experience across South America, North America and Africa and a track record of successfully supporting companies achieve their development targets.
For further information, please visit Aura Minerals' web site at www.auraminerals.com or contact:
Ryan Goodman
VP, Legal Affairs and Business Development
305-239-9332
rgoodman@auraminerals.com 
Cautionary Note
This news release contains certain "forward-looking information" and "forward-looking statements", as defined in applicable securities laws (collectively, "forward-looking statements"). All statements other than statements of historical fact are forward-looking statements. Forward-looking statements relate to future events or future performance and reflect the Company's current estimates, predictions, expectations or beliefs regarding future events and include, without limitation, statements with respect to the subordinated unsecured note in the principal amount of US$10 million (the "Note").  Often, but not always, forward-looking statements may be identified by the use of words such as "expects", "anticipates", "plans", "projects", "estimates", "assumes", "intends", "strategy", "goals", "objectives" or variations thereof or stating that certain actions, events or results "may", "could", "would", "might" or "will" be taken, occur or be achieved, or the negative of any of these terms and similar expressions.
Forward-looking statements are necessarily based upon a number of estimates and assumptions that, while considered reasonable by the Company, are inherently subject to significant business, economic and competitive uncertainties and contingencies. Known and unknown risks, uncertainties and other factors, many of which are beyond the Company's ability to predict or control could cause actual results to differ materially from those contained in the forward-looking statements. Specific reference is made to the most recent Annual Information Form on file with certain Canadian provincial securities regulatory authorities for a discussion of some of the factors underlying forward-looking statements, which include, without limitation, the ability of the parties to satisfy the payment of the Note, gold and copper or certain other commodity price volatility, changes in debt and equity markets, the uncertainties involved in interpreting geological data, increases in costs, environmental compliance and changes in environmental legislation and regulation, interest rate and exchange rate fluctuations, general economic conditions and other risks involved in the mineral exploration and development industry. Readers are cautioned that the foregoing list of factors is not exhaustive of the factors that may affect the forward-looking statements.
All forward-looking statements herein are qualified by this cautionary statement. Accordingly, readers should not place undue reliance on forward-looking statements. The Company undertakes no obligation to update publicly or otherwise revise any forward-looking statements whether as a result of new information or future events or otherwise, except as may be required by law. If the Company does update one or more forward-looking statements, no inference should be drawn that it will make additional updates with respect to those or other forward-looking statements.