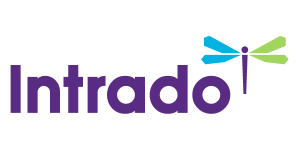 The Klein Law Firm Announces a Class Action Filed on Behalf of Henry Schein, Inc. Shareholders and a Lead Plaintiff Deadline of May 7, 2018 (HSIC)
/EIN News/ -- NEW YORK, March 22, 2018 (GLOBE NEWSWIRE) -- The Klein Law Firm announces that a class action complaint has been filed on behalf of shareholders of Henry Schein, Inc. (NASDAQ:HSIC) who purchased shares between March 7, 2013 and February 12, 2018. The action, which was filed in the United States District Court for the Eastern District of New York, alleges that the Company violated federal securities laws.

In particular, the complaint alleges that throughout the Class Period, defendants made materially false and/or misleading statements and/or failed to disclose that (1) Henry Schein was engaging in unethical, anti-competitive behavior through agreements with Benco Dental Supply Company and Patterson Companies, Inc., in violation of United States antitrust laws; (2) Henry Schein engaged in such behavior, in part, to help maintain profitability in a consolidating health care industry; (3) these violations of U.S. antitrust laws would result in heightened scrutiny by the federal government and a lawsuit filed by the Federal Trade Commission ("FTC"); (4) Henry Schein failed to maintain adequate internal controls; and (5) as a result, defendants' statements about Henry Schein's business, operations and prospects were materially false and misleading and/or lacked a reasonable basis at all relevant times.
Shareholders have until May 7, 2018 to petition the court for lead plaintiff status. Your ability to share in any recovery does not require that you serve as lead plaintiff. You may choose to be an absent class member.
If you suffered a loss during the class period and wish to obtain additional information, please contact Joseph Klein, Esq. by telephone at 212-616-4899 or visit http://www.kleinstocklaw.com/pslra-c/henry-schein-inc?wire=3.
Joseph Klein, Esq. represents investors and participates in securities litigations involving financial fraud throughout the nation. Attorney advertising. Prior results do not guarantee similar outcomes.
CONTACT:
Joseph Klein, Esq.
Empire State Building
350 Fifth Avenue
59th Floor
New York, NY 10118
Telephone: (212) 616-4899
Fax: (347) 558-9665
www.kleinstocklaw.com