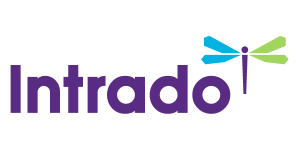 Matchaah Holdings Appoints PCAOB Registered CPA Firm to Initiate Audit
/EIN News/ -- Move Advances Reporting Practices for Heightened Transparency; Follows Revenue and Distribution Growth of Key Products; Plans for Growth

MINNEAPOLIS, MN, March 13, 2018 (GLOBE NEWSWIRE) -- Matchaah Holdings, Inc. (OTC Pink: MCHA) announced today the engagement of a Public Company Accounting Oversight Board (PCAOB) independent auditor as the company's new certifying accountant. The audit will be conducted as part of a process in which Matchaah Holdings, Inc. prepares for further growth and major product introductions in 2018.
The company reached a decision to engage the selected PCAOB qualified auditor as part of its commitment to provide investors and the public markets with increased transparency of company operations as well as in order to prepare for "up-listing," a process which requires U.S. GAAP, PCAB-audited financial statements as a primary requirement.
Matchaah Holdings, Inc. saw significant revenue growth in the fourth quarter of 2017, due in part to more retail testing of its first product and the launch of a new MATCHAAH®! brand product into hundreds of stores throughout the country, including major retailers such as WinCo Foods and Cost Plus World Market, where both products were promoted on end caps nationally. That growth and the newly implemented audit process will prepare the company for the intended launch of three highly anticipated new MATCHAAH! brand products this year.
"2017 was a busy year for Matchaah as the company refined its branding, price points, promotions and product offerings for 2018 while solidifying distribution agreements to prepare for a growing brand portfolio," said Paul Henson, chief executive officer, Matchaah Holdings, Inc.
"It's just the beginning, however. We're already signed with several major distribution companies and are preparing for the introduction, in the second quarter of 2018, of what we believe will be a category defining product."
For more information on MATCHAAH! products, visit www.matchaah.com.
About Matchaah Holdings, Inc.
Matchaah Holdings, Inc. (OTC Pink: MCHA) is a publicly traded holding company that owns and operates Matchaah, Inc., owner and distributor of MATCHAAH! branded products. Matchaah, Inc. produces great tasting ready-to-drink and ready-to-mix beverage products that are enhanced with matcha tea. The company has a mission to bring matcha to the masses by innovating in the beverage, snack and solubles categories and by creating convenient, matcha enhanced versions of beverages in both formats that consumers already love and a variety of exciting and bold new flavors. 
Notes:
Safe Harbor Statement: Forward-Looking Statements are included within the meaning of the Private Securities Litigation Reform Act of 1996 All statements regarding our expected future financial position, results of operations, cash flows, financing plans, business strategy, products and services, competitive positions, growth opportunities, plans and objectives of management for future operations, including words such as "anticipate," "if," "believe," "plan," "estimate," "expect," "intend," "may," "could," "should," "will," and similar expressions are forward-looking statements and involve risks, uncertainties and contingencies, many of which are beyond our control, which may cause actual results, performance, or achievements to differ materially from anticipated results, performance, or achievements. We are under no obligation to (and expressly disclaim any such obligation to) update or alter forward-looking statements, whether as a result of new information, future events or otherwise.
Steve Gill
612-839-9730
steve@ghost-pr.com