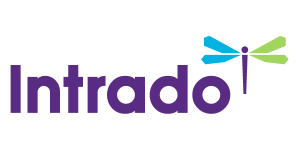 Global $23.37 Bn Distributed Control Systems (DCS) Market, 2025 by Architecture Type, Industry Vertical and Region
/EIN News/ -- Dublin, March 13, 2018 (GLOBE NEWSWIRE) -- The "Global Distributed Control Systems (DCS) Market by Architecture Type, Industry Vertical and Region 2014-2025: Segment Analysis, Trend Forecast and Business Strategy" report has been added to ResearchAndMarkets.com's offering.

The global total revenue of DCS solutions will advance to $23.37 billion in 2025, registering a moderate CAGR between 2018 and 2025 owing to a continuous adoption of automation systems in various industry verticals.

The report provides detailed analysis and data for annual revenue are available for 2014-2025. The breakdown of all regional markets by country and split of key national markets by architecture type and industry vertical over the forecast years are also included.
The report also covers current competitive scenario and the predicted manufacture trend; and profiles global DCS vendors including market leaders and important emerging players.
Profound analysis and assessment are generated from premium primary and secondary information sources with inputs derived from industry professionals across the value chain. The report provides historical market data for 2014-2016, revenue estimates for 2017, and forecasts from 2018 till 2025.

In-depth qualitative analyses include identification and investigation of the following aspects:
Market Structure
Growth Drivers
Restraints and Challenges
Emerging Product Trends & Market Opportunities
Porter's Fiver Forces
The trend and outlook of global market is forecast in optimistic, balanced, and conservative view. The balanced (most likely) projection is used to quantify global DCS market in every aspect of the classification from perspectives of architecture type, industry vertical and region.

Key Topics Covered:

1 Introduction

1.1 Industry Definition and Research Scope
1.2 Research Methodology
1.3 Executive Summary

2 Market Overview and Qualitative Analysis
2.1 Market Size and Forecast
2.2 Major Growth Drivers
2.3 Market Restraints and Challenges
2.4 Emerging Opportunities and Market Trends
2.5 Porter's Fiver Forces Analysis

3 Segmentation of Global Market by Architecture Type
3.1 Market Overview by Architecture Type
3.2 Global DCS Hardware Market 2014-2025
3.3 Global DCS Software Market 2014-2025
3.4 Global DCS Services Market 2014-2025

4 Segmentation of Global Market by Industry Vertical
4.1 Market Overview by Industry Vertical
4.2 Global DCS Market in Oil & Gas Industry 2014-2025
4.3 Global DCS Market in Energy & Power Industry 2014-2025
4.4 Global DCS Market in Chemical and Petrochemical Industry 2014-2025
4.5 Global DCS Market in Food & Beverage Industry 2014-2025
4.6 Global DCS Market in Pharmaceutical Industry 2014-2025
4.7 Global DCS Market in Metals & Mining Industry 2014-2025
4.8 Global DCS Market in Paper & Pulp Industry 2014-2025
4.9 Global DCS Market in Water and Wastewater Treatment 2014-2025
4.10 Global DCS Market in Other Industry Verticals 2014-2025

5 Segmentation of Global Market by Region

6 Competitive Landscape
6.1 Overview of Key Vendors
6.2 Company Profiles

7 Investing in Global Market: Risk Assessment and Management
7.1 Risk Evaluation of Global Market
7.2 Critical Success Factors (CSFs)

Companies Mentioned

ABB Ltd.
Azbil Corporation
Bharat Heavy Electrical Ltd
Emerson Electric Co.
General Electric Co.
Hitachi, Ltd.
Honeywell International Inc.
Metso Corporation
NovaTech Process Solutions LLC
Rockwell Automation Inc.
Schneider Electric SE
Siemens AG
Yokogawa Electric Corporation
For more information about this report visit https://www.researchandmarkets.com/research/5ff4fm/global_23_37_bn?w=12





CONTACT: ResearchAndMarkets.com
         Laura Wood, Senior Manager
         press@researchandmarkets.com
         For E.S.T Office Hours Call 1-917-300-0470
         For U.S./CAN Toll Free Call 1-800-526-8630
         For GMT Office Hours Call +353-1-416-8900
         Related Topics: Engineering, Industrial Automation