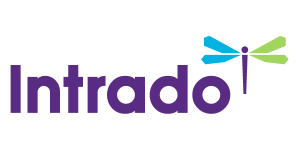 Rittenhouse Realty Advisors Sells Six Student Housing Properties Totaling 31 Units/92 Beds in Temple University Area for $6,760,000
/EIN News/ -- PHILADELPHIA, March 13, 2018 (GLOBE NEWSWIRE) -- Rittenhouse Realty Advisors is pleased to announce the sale of 1326 N. 15th Street, 1439 N. 15th Street, 1843 & 1845 N. 18th Street, and 1822 & 1824 Willington Street, which are all Temple University area properties. The properties are all off-campus student housing with a total of 31 units and 92 beds.  The apartments are all newer construction or newly renovated with spacious floor plans and higher-end finishes. 

Recently Sold Properties Near Temple University
"Temple continues to attract investors from outside of the Philadelphia market.  Two of these properties were sold to buyers from the New York Metro area," stated Ken Wellar, Managing Partner at RRA. 
"The Temple submarket has been very active," added Christopher Egan, Senior Associate at RRA. "As the school has gained recognition for not only their academics but also their successful athletic programs, enrollment has increased year over year. There is no shortage of demand for well-constructed student housing product that enables students to walk safely to and from class."
Temple University's Main Campus sits on 105-acres with an enrollment of over 40,000 students.  Out of the 40,000 students, 15,000 live on or near Main Campus, which is a vibrant, urban community located just minutes from Center City.  Over the last 10 years, there has been a continued growth in the student population with more students opting to live by campus rather than commute, which furthers the need for housing units and beds.
The neighborhood is primarily made up of row-homes and independently owned businesses. These properties were an opportunity to invest in a growing and redeveloping neighborhood along Broad Street with Temple University at the focus.
Seth Douglas, Rittenhouse Realty Advisors Associate, noted: "Temple University has continued to invest in both its facilities and its neighborhood to increase student matriculation. This has resulted in the Temple area seeing significant appreciation in its student driven real estate values.  It continues to be a solid market for any investor looking to get into student housing."
For more information on current rates or to view our available listings visit www.RittenhouseRealty.com.
A photo accompanying this announcement is available at http://www.globenewswire.com/NewsRoom/AttachmentNg/d3a17d58-eafe-460e-a8d4-7416ef14dfe3 
Based in Philadelphia, Pennsylvania, Rittenhouse Realty Advisors is a real estate advisory firm with an extensive focus in the brokerage of multi-family communities throughout the northeast region of the United States. Formed in February 2013 by a group of advisors with more than 30 years of commercial investment sales experience, our focus is on multi-family and mixed-use properties with significant residential components.
Press Contact: Corey Lonberger and Ken Wellar
Managing Partners
215-454-2852