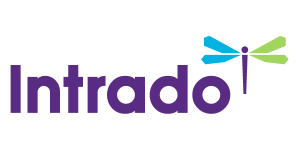 Vyome Biosciences to Present at The Cowen and Company 38th Annual Health Care Conference
/EIN News/ -- NEW DELHI, India, March 12, 2018 (GLOBE NEWSWIRE) -- Vyome Biosciences, a clinical-stage specialty pharmaceutical company developing novel medicines for treating skin diseases caused by resistant microbes, today announces that N. Venkat, chief executive officer and co-founder of Vyome Biosciences, will present at the Cowen and Company 38th Annual Health Care Conference at 11:30 a.m. EDT on Tuesday, March 13, 2018, at the Boston Marriott Copley Plaza, Boston.
About Vyome Biosciences
Vyome Biosciences is an innovation-driven, clinical stage bio-pharmaceutical company, which has novel platforms technologies and a deep pipeline of novel drugs for antibiotic resistant acne, and other opportunistic skin pathogens. The company's lead drug candidate, VB 1953, is a topical treatment product candidate for antibiotic resistant acne being studied in phase 2 trials. Vyome has a deep pipeline of preclinical new chemical entities, which are unique in their ability to overcome the development of resistance and are based on its patented Dual Action Rational Therapeutics (DARTs) technology. Vyome has developed clinically proven antifungal products based on innovative and patented technology platform Molecular Replacement Therapeutics (MRT™). Vyome has assembled a world-class team of scientific and business development experts who have a track record of conducting scientific research, developing breakthrough products and building sustainable businesses. More information is available at http://www.vyome.in and @VyomeBio.
Media contact:
Josephine Belluardo, Ph.D.
LifeSci Public Relations
(646) 751-4361
jo@lifescipublicrelations.com