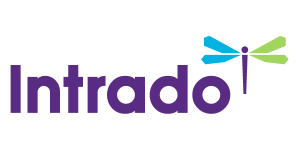 The Nasdaq Entrepreneurial Center Announces Jillian Manus as Newest Board Member, Instructor
/EIN News/ -- Manus serves as GM of Structure Capital and will enhance board's presence in the VC community

SAN FRANCISCO, Calif., March 12, 2018 (GLOBE NEWSWIRE) -- The Nasdaq Entrepreneurial Center today announced Jillian Manus as a new member of its Board of Directors, joining current board members spanning the fields of technology, higher education and business leadership. She will teach leadership courses on developing skills for the future and strengthening your inner game as a founder.
Manus has vast experience as a banking and media executive, a technology investor and entrepreneur.  She is currently the Managing Partner of Structure Capital, a Silicon Valley-based venture capital firm that invests in early-stage technology companies. In her role with Structure Capital, Jillian provides strategic support to founding teams focused on creating value in underutilized assets and excess capacity.  In addition to the Nasdaq Entrepreneurial Center, she serves on the boards of Hyp3r, SHIFT, Liquiglide and Duke University's Fuqua School of Business Entrepreneur & Innovation board.  Prior to Structure Capital, Jillian was Founder of Broad Strategy, Manus Media and Global Goal Sports Management.
"Jillian's expertise as an entrepreneur, tech industry executive and venture capitalist will be extremely valuable to the Center's growth," said Bruce Aust, Vice Chairman of Nasdaq and President of the Nasdaq Entrepreneurial Center. "We know she'll equally serve as a guide to our board and the 10,000+ entrepreneurs we support worldwide."
In her role with the Nasdaq Center, Manus will provide counsel and direction on ways the Center can mentor early-stage startups, including education on venture funding and scaling small businesses.  Her industry experience will also be essential in attracting international business leaders to the Center for speaking and networking opportunities.
"I'm looking forward to becoming a part of the tremendous work that Bruce Aust and the Center have spearheaded these last few years," said Manus.  "Mentoring entrepreneurs has been a passion for most of my professional life and this is an optimal opportunity to support the next generation of business leaders with a world-renown organization such as Nasdaq."
A frequent global public speaker, Jillian offers business and political commentary at events and in the media, primarily for Bloomberg and CNBC's Squawk Box. Currently, she serves as a co-host on the business podcast, The Pitch produced by Gimlet Media.
Jillian attended The University of Oxford and NYU, where she served on the Board of Trustees. She was named one of the Most Influential Women in Bay Area Business 2016 by the San Francisco Business Times.
About the Nasdaq Entrepreneurial Center

The Nasdaq Entrepreneurial Center is a San-Francisco based non-profit that was created in 2015 by the Nasdaq Education Foundation to provide world-class education, mentorship and resources to current and aspiring entrepreneurs. The Center offers free programming and workshops to help individual entrepreneurs in their developmental journey to overcome key business challenges and to build sustainable, successful companies. For more information: http://thecenter.nasdaq.org/.

Contact:
Matt Paget
Extension PR
mpaget@extensionpr.com