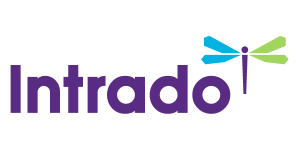 Lever Passes 1,500 Customer Milestone, Announces Key Hires and Industry Awards
Fueled by the success of Lever Nurture, Lever expands its customer base, makes strategic industry hires, and launches the Talent Innovators Network
/EIN News/ -- SAN FRANCISCO, March 12, 2018 (GLOBE NEWSWIRE) -- Lever, the recruiting software for - as of today - more than 1,500 leading companies around the world, has hit several milestones in the past several months including the hiring of two key leadership team members, the launch of the Talent Innovators Network exclusively for Lever customers, and the winning of multiple industry and business awards. Lever's momentum is fueled by the continued popularity of the company's Talent Acquisition Suite – in particular Lever Nurture, its award-winning sourcing automation product.

Lever's Talent Acquisition Suite consists of Lever Hire, which combines applicant tracking system (ATS) and CRM functionality in a single platform to power hiring across the entire organization; Lever Nurture, a sourcing automation product designed to proactively and personally engage candidates at scale; and Lever Analytics, which enables talent teams to continually assess and improve their recruiting processes. In the past twelve months, businesses as diverse as Brooks Running, Codility, Udemy, Cirque du Soleil, Delphix, Hot Topic, and Trainline have selected Lever as their recruiting platform of choice.      
"Lever is on a mission to help the world hire with conviction," said Sarah Nahm, CEO of Lever. "At countless organizations, recruiting remains a black box - both internally, where legacy technologies prevent all too many stakeholders from adequately contributing and collaborating; and externally, for candidates who are demanding a better user experience as they explore new opportunities. By blending automation, intelligence and design into our products, we've built a system of engagement that meets needs on both sides of the hiring equation. This has enabled us to grow at an aggressive rate, and we expect to continue on this trajectory for many years to come."
Given the demand for its software, Lever has also continued expanding its team, now ranking at #49 in the SaaS 1000 list of fastest growing SaaS companies in the world. Two of Lever's latest leadership team hires come from Lever client organizations, a testament to how closely the Lever team works with its customers and the positive internal culture it has created. Graham Pionkowski joins as Lever's first Director of Customer Advocacy and Annie Lin as the company's Director of Employee Experience.
Prior to joining Lever, Pionkowski was Head of Global Talent Acquisition at Bazaarvoice, where he set the vision, strategy, thought leadership, and day-to-day execution of the company's global recruiting team. Lin previously served as People Programs Manager & People Partner at HotelTonight, where she led company-wide people programs that contributed to the company being named one of the Top 10 Best Places to Work in the Bay Area by the San Francisco Business Times.
In addition to the new hires, Lever also recently launched the Talent Innovators Network, an online network built specifically for Lever customers to connect with other talent leaders and recruiters while sharing insights and best practices. Network members also enjoy special access to industry resources, professional development opportunities and exclusive content.
"The Talent Innovators Network is beyond valuable to me - it's challenging to find other Talent Operations professionals due to titling and organization structure differences at other companies. This makes connecting with a robust network a breeze," said Molly Stark, Head of Talent Acquisition Operations and Programs at Medallia.

Lever has also recently been recognized with a variety of industry and national awards. This month, Lever CEO Sarah Nahm was named to the San Francisco Business Times 40 Under 40 Awards list. In January, Lever won a 2017 APPEALIE SaaS Award highlighting SaaS products that innovate, delight and drive true customer success. Lever was also recently named to the 2018 HRO Today Baker's Dozen: Talent Management Technology list, a ranking of the top providers of talent management platforms based on customer satisfaction surveys.
About Lever
Built from the conviction that recruiting is the responsibility of everyone at the company, Lever's applicant tracking and sourcing technology draws the entire team together to source, nurture, interview, and hire top talent through effortless collaboration. Lever has been intentionally designed with integrated ATS and CRM functionality, and features a modern interface that helps employers develop stronger candidate relationships in fewer clicks. 
Lever was founded in 2012 in San Francisco. The company has raised more than $73 million in funding from Adams Street Partners, Scale Venture Partners, Matrix Partners, Y Combinator, Redpoint Ventures, and Correlation Ventures among others. Lever supports the hiring needs of over 1,500 companies around the globe including the teams at Netflix, Hot Topic, KPMG New Zealand, and Cirque du Soleil. With an overall gender ratio of 50:50, Lever is also fiercely committed to building a team culture that celebrates diversity and inclusion. For more information, visit https://www.lever.co. 
MEDIA CONTACT:
Ashley Cohen
Traeger Communications
acohen@traegercommunications.com
303-522-0783