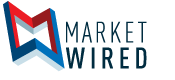 Mother of missing B.C. teen signs first consent form, allowing her daughter's DNA to be placed in the Missing Person databank
Lindsey Nicholls
Click here for high-resolution version
Judy Peterson and Kim Nicholls, signing consent for MPI
Click here for high-resolution version
/EINPresswire.com/ -- SIDNEY, BC--(Marketwired - March 12, 2018) - Judy Peterson was a determined voice behind the move to have missing person's DNA included in the existing RCMP National DNA Databank.
March 12, 2018
Sidney, B.C. - Signing consent forms to allow Lindsey's DNA to be added to the RCMP's new Missing Person DNA Index was surreal. After nearly 20 years of lobbying, Lindsey's Law is finally a reality.
On August 2, 1993 my 14-year-old daughter Lindsey Jill Nicholls vanished. She was last seen walking down a rural road in the Comox Valley on Vancouver Island on her way to meet friends. She was wearing blue jeans, a khaki tank top and white canvas shoes. We believe she was hitchhiking. The RCMP file is classified as "foul play suspected."
After years of searching that included poster campaigns, media releases, Missing Children Society of Canada and RCMP investigations, I finally decided it was time to request her DNA be entered into a police databank. Although I felt like it was a sign of giving up, I knew it was the next step. It was then I learned such a databank didn't exist in Canada. I was horrified. What if her remains were sitting somewhere in a coroner's office unidentified? I couldn't shake the dread that she was out there somewhere waiting for me to find her.
For nearly two decades, I have been lobbying for Missing Person/Unidentified Remains indices to be added to the RCMP's existing Crime Scene/Convicted Offender DNA databank. There were public consultations, working groups, draft legislations, modeling, private members' bills and budget estimates. The frustration of repeated delays and excuses, including some version of "this is a complex issue", is finally over.
Now investigators will be able to submit DNA from missing persons and compare it to DNA from crime scenes and unidentified human remains.
The quest for a missing persons DNA databank is not just about giving comfort to family members of the missing. It is also about the safety of all Canadians. Until remains are identified, it is difficult for police to begin an investigation. When a serial murderer is arrested and the crime scene is profiled, the unidentified DNA is entered into the crime scene index. Cross referencing may identify other victims - maybe even Lindsey.
Where is Lindsey? What happened to her? Is her murderer still out there? These agonizing questions still haunt me as our family marks the 25th anniversary of her disappearance. This Missing Person DNA Databank will give us and all families of missing persons the comfort of knowing that if their loved one is found, they will know.
Image Available: http://www.marketwire.com/library/MwGo/2018/3/12/11G150177/Images/Nicholls_Lindsey-ed4d6dab1049bc778d59f0517c0ff8fe.jpg
Image Available: http://www.marketwire.com/library/MwGo/2018/3/12/11G150177/Images/MPI_Consent_forms5_-_Judy_Peterson_(2)-44a78013db98b02abd51f05fd5cc40cb.JPG

Judy Peterson
Contact information - 250-888-6926