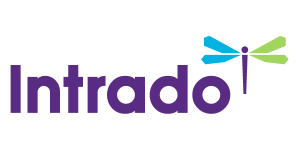 UPDATE -- Progressive Care Executes Letter of Intent to Purchase a Pharmacy in Palm Beach County
/EIN News/ -- MIAMI, March 12, 2018 (GLOBE NEWSWIRE) -- Progressive Care Inc. (OTCQB:RXMD), a healthcare services and technology company, announces that it has executed a letter of intent to purchase a pharmacy in Palm Beach County. 

On March 1, 2018, the Company signed a letter of intent to purchase a pharmacy in Palm Beach County for $300,000. The Company is beginning the due diligence process with anticipated closing to occur in the second quarter of 2018. The acquisition target is located close to major highways in a 3,000 sq. ft facility. The operation has experienced staff, all applicable licenses, commensurate PBM contracts as PharmCo, LLC, and a Parata PASS 500 unit dose packaging system.
The acquisition of this pharmacy in Palm Beach County will facilitate growth by increasing the delivery radius into Martin County which includes Jupiter and Stuart. It will also decrease costs of expansion and increase prescription dispensing efficiency. The location has the adequate facility space to provide the opportunity to develop new processes for long term care services, compounded medications, and tele-pharmacy services.
In anticipation of the acquisition, the Company drew down just under $600,000 from its Chicago Venture Partners funding facility. These funds will allow the Company to close the transaction as well as provide working capital for additional build out and sales ramp up of the new Palm Beach location.
"We believe this is the opportunity we have been waiting for," stated S. Parikh Mars, CEO.  "We have been rapidly gaining ground in Palm Beach County and this is the missing piece to lasting success in the area. After an exhaustive search, we think that this acquisition will be just the beginning of an aggressive expansion agenda that allows the Company to reach thousands of new doctors and patients who will benefit greatly from the PharmCo pharmacy model."
Get connected and stay in touch with us on social media:
Progressive Care Inc.
https://www.facebook.com/ProgressiveCareUS/
https://twitter.com/ProgressCareUS
PharmCo, LLC
https://www.facebook.com/pharmcorx/
https://twitter.com/PharmCoRx
About Progressive Care
Progressive Care Inc. (OTCQB:RXMD), through its subsidiaries Smart Medical Alliance, Inc. and PharmCo, LLC, is a South Florida health services organization and provider of prescription pharmaceuticals, compounded medications, provider of tele-pharmacy services, the sale of anti-retroviral medications, medication therapy management (MTM), the supply of prescription medications to long term care facilities, administration and practice management, utilization management, quality assurance, EHR Implementation, billing and coding, and health practice risk management.
Cautionary Statement Regarding Forward Looking Statements
Statements contained herein that are not based upon current or historical fact are forward-looking in nature and constitute forward-looking statements within the meaning of Section 27A of the Securities Act of 1933 and Section 21E of the Securities Exchange Act of 1934. Such forward-looking statements reflect the Company's expectations about its future operating results, performance and opportunities that involve substantial risks and uncertainties. These statements include but are not limited to statements regarding the intended terms of the offering, closing of the offering and use of any proceeds from the offering. When used herein, the words "anticipate," "believe," "estimate," "upcoming," "plan," "target," "intend" and "expect" and similar expressions, as they relate to Progressive Care Inc., its subsidiaries, or its management, are intended to identify such forward-looking statements. These forward-looking statements are based on information currently available to the Company and are subject to a number of risks, uncertainties, and other factors that could cause the Company's actual results, performance, prospects, and opportunities to differ materially from those expressed in, or implied by, these forward-looking statements.
Contact
Armen Karapetyan
Senior Advisor Business Development
armen@progressivecareus.com
www.progressivecareus.com
www.pharmcopharmacy.com