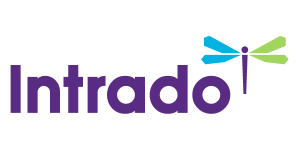 Secretary General of Government of Romania Publishes Endorsement Procedure for the Rovina Valley Mining License
/EIN News/ -- TORONTO, March 07, 2018 (GLOBE NEWSWIRE) -- Euro Sun Mining Inc. (TSX:ESM) ("Euro Sun" or the "Company") is aware that the Secretary General of Government ( "SGG") for the Government of Romania has published a notice today on their website pertaining to the procedure for ratification of the mining license for the Rovina Valley Project (the "Project") located in west-central Romania. (http://www.sgg.ro/legislativ/domeniu.php?pagina=0&id=2)
In continuation of the Public Transparency Legislation in Romania, the endorsement procedure outlined was initiated on March 6, 2018. Ratification by the Ministry of Economy, Ministry of Environment, and Ministry of Water and Forests is to be concluded no later than March 9, 2018.
Further re-analysis and ratification will occur by the Ministry of Public Finance no later than March 16, 2018 and March 23, 2018 by the Ministry of Justice.
G. Scott Moore, President and CEO of Euro Sun states: "We are pleased to see the continued progress on our mining license and continued process transparency by the Romania Government."
About Euro Sun Mining Inc.
Euro Sun is a Toronto Stock Exchange listed mining company focused on the exploration and development of its 100%-owned Rovina Valley gold and copper project located in west-central Romania, which hosts the second largest gold deposit in Europe.
Further information:
Investor Relations at info@eurosunmining.com or +1 416.309.4299.
Caution regarding forward-looking information:  This press release contains "forward-looking information" within the meaning of applicable Canadian securities legislation. Forward-looking information is subject to known and unknown risks, uncertainties and other factors that may cause the actual results, level of activity, performance or achievements of the Company to be materially different from those expressed or implied by such forward-looking information, including risks inherent in the mining industry and risks described in the public disclosure of the Company which is available under the profile of the Company on SEDAR at www.sedar.com and on the Company's website at www.eurosunmining.com. Although the Company has attempted to identify important factors that could cause actual results to differ materially from those contained in forward-looking information, there may be other factors that cause results not to be as anticipated, estimated or intended. There can be no assurance that such information will prove to be accurate, as actual results and future events could differ materially from those anticipated in such statements. Accordingly, readers should not place undue reliance on forward-looking information. The Company does not undertake to update any forward-looking information, except in accordance with applicable securities laws.
The TSX does not accept responsibility for the adequacy or accuracy of this news release.