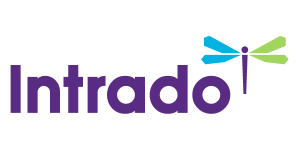 Investors Community Bank names Leinbach to Board of Directors
/EIN News/ -- MANITOWOC, Wis., Feb. 28, 2018 (GLOBE NEWSWIRE) -- Investors Community Bank, a wholly-owned subsidiary of County Bancorp, Inc. (NASDAQ:ICBK), announced the appointment of Vicki Leinbach to serve as a member of the bank's Board of Directors, effective February 2018. She will also be nominated to serve on the County Bancorp, Inc. board at the 2018 annual shareholders meeting on May 15, 2018.

Picture of Vicki Leinbach, new ICB board member. ICB is a subsidiary of County Bancorp, Inc.
Corporate bank logo for Investors Community Bank, subsidiary of County Bancorp, Inc.
Leinbach is Chief Information Officer (CIO) at Ariens Co., Inc. in Brillion, where she directs a team of more than 40 staff members to support 1,200+ users spread across the United States and Europe. Prior to working at Ariens, she was the Vice President of Information Services / Chief Information Officer at Krueger International in Green Bay as well as Manager of Information Services at the company. She also worked as Programmer-Analyst/Sr. Programmer Analyst/System Analyst at CUNA Mutual Insurance Group in Madison.
"Vicki's strong information technology (IT) background and business acumen will be a tremendous asset to our growing organization," said Tim Schneider, CEO and co-founder of Investors Community Bank. "IT continues to transform business and is a driving force in the banking industry. We look forward to her contributions in this and other strategic areas." 
Leinbach was published in the ExecSense book "A CIO's Perspective" and interviewed on Gartner EXP Podcast. She was a founding board member of Women in Technology (WIT), currently co-chairs their @Work pillar and chairs the group's CIO Executive Leadership Team.  She also serves as a co-chair of the Milwaukee CIO Executive Summit.
She earned a Masters of Business Administration: Business Administration from Edgewood College in Madison and a Bachelor of Business Administration: MIS/Administrative Management from UW Oshkosh.
About County Bancorp, Inc.
County Bancorp, Inc., a Wisconsin corporation and registered bank holding company founded in May 1996, and our wholly-owned subsidiary Investors Community Bank, a Wisconsin-chartered bank, are headquartered in Manitowoc, Wisconsin.  The state of Wisconsin is often referred to as "America's Dairyland," and one of the niches we have developed is providing financial services to agricultural businesses statewide, with a primary focus on dairy-related lending.  We also serve business and retail customers throughout Wisconsin, with a focus on northeastern and central Wisconsin.  Our customers are served from our full-service locations in Manitowoc, Appleton, Green Bay and Stevens Point and our loan production offices in Darlington, Eau Claire, Fond du Lac, and Sheboygan.
Forward-Looking Statements
This press release includes "forward-looking statements" within the meaning of such term in the Private Securities Litigation Reform Act of 1995.  Forward-looking statements are subject to known and unknown risks and uncertainties, many of which may be beyond our control. We caution you that the forward-looking information presented in this press release is not a guarantee of future events, and that actual events may differ materially from those made in or suggested by the forward-looking information contained in this press release. In addition, forward-looking statements generally can be identified by the use of forward-looking terminology such as "may," "plan," "seek," "comfortable with," "will," "expect," "intend," "estimate," "anticipate," "believe" or "continue" or the negative thereof or variations thereon or similar terminology. Factors that may cause actual results to differ materially from those made or suggested by the forward-looking information contained in this press release include those identified in County Bancorp, Inc.'s most recent annual report on Form 10-K and subsequent SEC filings.  Any forward-looking information presented herein is made only as of the date of this press release, and we do not undertake any obligation to update or revise any forward-looking information to reflect changes in assumptions, the occurrence of unanticipated events, or otherwise.
Investor Relations Contact
Timothy J. Schneider
CEO, Investors Community Bank
Phone: (920) 686-5604
Email: tschneider@investorscommunitybank.com
A photo accompanying this announcement is available at http://www.globenewswire.com/NewsRoom/AttachmentNg/36537e8b-c0fb-4245-9422-a6196fe1375b