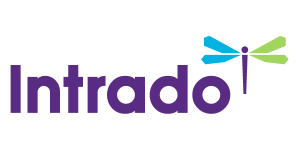 Global Genetic Disorders Drugs Market 2017-2023: Leading Companies in Terms of Market Share are Alexion, Sanofi, Shire and Vertex
/EIN News/ -- Dublin, Feb. 21, 2018 (GLOBE NEWSWIRE) -- The "Global Genetic Disorders Drugs Market to 2023 - A Rapidly Growing Treatment Landscape Driven by Targeted Complement System Inhibitors and Enzyme Replacement Therapies to Treat PNH and Lysosomal Storage Disease" report has been added to ResearchAndMarkets.com's offering.

Global revenue from the genetic disorders market is forecast to increase from $19.6 billion in 2016 to $47.7 billion in 2023, at a compound annual growth rate of 13.55%. What is driving this growth?
Global Genetic Disorders Drugs Market to 2023 provides an introduction to the genetic disease cluster, and some detailed background information regarding the key indications cystic fibrosis, Duchenne muscular dystrophy, lysosomal storage disease and paroxysmal nocturnal hemoglobinuria. Information is also included regarding symptoms, etiology and pathophysiology, comorbidities and epidemiology.
In the US, an orphan drug is defined as a drug intended to treat a disease affecting fewer than 200,000 people. Orphan drugs are able to generate high revenue because of developmental incentives such as marketing exclusivity, which allows for longer periods before generics and biosimilars can enter the market. Furthermore, other incentives such as tax credits and accelerated approval lower the developmental costs faced by pharmaceutical companies, reducing the inherent financial risks involved and increasing the likelihood of recouping developmental costs from product sales.
Currently there are 1,390 products in active development for the treatment of genetic disorders, making this the sixth largest therapy area in terms of size. The key indications of LSD, CF and DMD have the highest levels of pipeline activity, with 174, 163 and 109 products in development respectively. While PNH has a relatively small pipeline with just 24 products in development, this indication includes Soliris, which generated revenue of $2.8 billion in 2016 and is anticipated to be the best-selling treatment within genetic disorders throughout the forecast period.

Soliris, the best-selling drug within genetic disorders in 2016, is anticipated to remain the best-selling therapy within this cluster throughout the forecast period. The key patents for Soliris extend until 2021 in the US, and while there are Soliris biosimilars in development, they are not expected to enter the market during the forecast period. This lack of alternative treatments - as well as the rarity and life-threatening nature of the treated diseases - allow for high treatment costs and the generation of substantial revenue, despite the low prevalence of the diseases.

Scope

The leading companies in terms of market share are Alexion, Sanofi, Shire and Vertex. Which of these are forecast to experience the largest growth?
There are new approvals and late-stage products set to enter the market during the forecast period. Which drugs will achieve blockbuster status?
The market has been dominated by complement system inhibitors and enzyme replacement therapies. To what extent will these classes of drugs and others dominate the market over the forecast period?
There are 1,390 genetic disorders products in the pipeline. What molecular targets are most abundant in the pipeline and what role will pipeline product approvals play in market growth?
Genetic disorders clinical trials have an overall attrition rate of around 93%, what can companies do to maximize their chance of success?
Key Topics Covered:

1 List of Tables & Figures
2 Introduction
2.. Overview
2.2 Symptoms
2.3 Diagnosis
2.4 Etiology and Pathophysiology
2.5 Epidemiology Patterns and Forecasts - Prevalence and Patient Segmentation
2.6 Co-morbidities and Complications
2.7 Prognosis
2.8 Treatment

3 Key Marketed Products
3.1 Overview
3.2 Soliris (eculizumab) - Alexion
3.3 Orkambi (lumacaftor/ivacaftor) - Vertex
3.4 Cerezyme (imiglucerase) - Sanofi Genzyme
3.5 Myozyme/Lumizyme (alglucosidase alfa) - Sanofi Genzyme
3.6 Fabrazyme (agalsidase beta) - Sanofi Genzyme
3.7 Pulmozyme (dornase alfa) - Roche
3.8 Kalydeco (ivacaftor) - Vertex
3.9 Elaprase (idursulfase) - Shire
3.10 Vimizim (elosulfase alfa) - Biomarin
3.11 Cerdelga (eliglustat tartrate) - Sanofi Genzyme
3.12 Exondys 51 (eterplirsen) - Sarepta
3.13 Conclusion
4 Pipeline Landscape Assessment
4.1 Overview
4.2 Pipeline Development Landscape
4.3 Molecule Types in the Pipeline
4.4 Molecular Targets in the Pipeline
4.5 Clinical Trials Landscape
4.5.1 Clinical Trial Failure Rates
4.5.2 Clinical Trial Duration
4.5.3 Clinical Trial Size
4.5.4 Cumulative Clinical Trial Size
4.6 Assessment of Key Pipeline Products
4.6.1 Epidiolex (cannabidiol) - GW Pharmaceuticals
4.6.2 ALXN-1210 (ravulizumab) - Alexion
4.6.3 Lanadelumab - Shire
4.6.4 Burosumab - Ultragenyx and Kyowa Hakko Kirin
4.6.5 GBT440 (voxelotor) - Global Blood Therapeutics
4.6.6 Ivacaftor and Tezacaftor - Vertex
5 Multi-scenario Market Forecast to 2023
5.1 Overall Market Size
5.2 Generic Penetration
5.3 Revenue Forecast by Molecular Target
5.3.1 Immune/Inflammatory Mediators
5.3.2 Enzyme Replacement/Modifying Therapies
5.3.3 Ion Channel Modulators
5.3.4 G Protein-Coupled Receptor Modulators
5.3.5 Metabolic Enzyme Mediators
6 Company Analysis and Positioning
6.1 Revenue and Market Share Analysis by Company
6.1.1 Alexion - How will Alexion overcome the threat posed by the emergence of Soliris biosimilars?
6.1.2 Sanofi - How will revenue be affected by the expiry of key patents?
6.1.3 Vertex - Will Vertex continue to focus heavily on the treatment of CF?
6.1.4 Shire - How will late-stage pipeline drug Lanadelumab affect Shire's revenue?
6.1.5 Amgen - Will Amgen develop more products for genetic diseases following the success of Repatha?
6.1.6 GW Pharmaceuticals - How will Epidiolex drive sales for GW?
6.1.7 Pfizer - How will Pfizer's small genetic disorders pipeline affect long-term sales?
6.1.8 BioMarin - To what extent will BioMarin continue to focus exclusively on the treatment of genetic disorders?
6.1.9 Sarepta - Will Sarepta emerge as a key player in the genetic disorders landscape?
6.2 Company Landscape
6.3 Marketed and Pipeline Portfolio Analysis
7 Strategic Consolidations
7.1 Licensing Deals
7.1.1 Deals by Region, Year and Value
7.1.2 Deals by Stage of Development and Value
7.1.3 Deals by Molecule Type, Molecular Target and Value
7.1.4 Table for Licensing Deals with Disclosed Values
7.2 Co-development Deals
7.2.1 Deals by Region, Year and Value
7.2.2 Deals by Stage of Development and Value
7.2.3 Deals by Molecule Type, Molecular Target and Value
7.2.4 Table for Co-development Deals with Disclosed Values
8 Appendix

Companies Mentioned

Sanofi
Vertex
Shire
Amgen
GW Pharmaceuticals
Pfizer
BioMarin
Sarepta
For more information about this report visit https://www.researchandmarkets.com/research/rvx6r3/global_genetic?w=12



CONTACT: ResearchAndMarkets.com
         Laura Wood, Senior Manager
         press@researchandmarkets.com
         For E.S.T Office Hours Call 1-917-300-0470
         For U.S./CAN Toll Free Call 1-800-526-8630
         For GMT Office Hours Call +353-1-416-8900
         Related Topics: Genomics, Enzymes , Endocrine and Metabolic Disorders Drugs