Mexico Passenger Airlines Market Revenue and Growth Rate Research Report 2021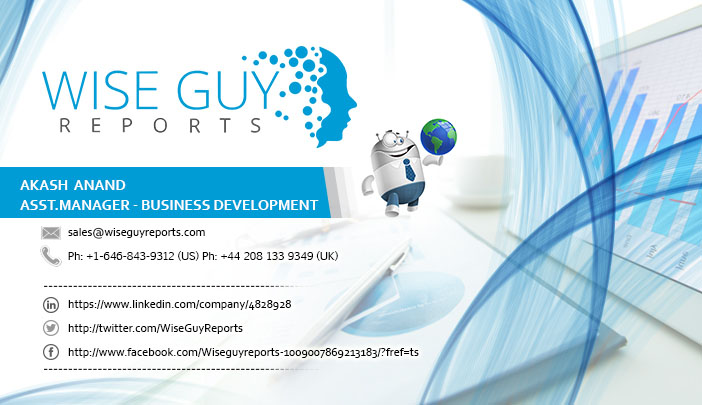 Mexico Passenger Airlines Market
PUNE, MAHARASHTRA, INDIA, January 30, 2018 /EINPresswire.com/ --
WiseGuyReports published new report, titled "Mexico Passenger Airlines Market"
Summary
Passenger Airlines (Airlines whose primary business is the transport of passengers) market has evolved dramatically in the recent years. The report Mexico Passenger Airlines Market to 2021: Market Segments Sizing and Revenue Analytics provides deep dive data analytics on wide ranging Passenger Airlines market aspects including overall airlines no. of seats sold, load factor, passenger kilometers available etc. all categorized by different service offerings - Low Cost, Full Service and Charter Services. Furthermore, the report details out number of revenue-generating airline passenger kilometers since 2012 to 2021 along with other critical aspects of the Passenger Airlines market.
The report acts as an essential tool for companies active or plans to venture in to Mexico's Passenger Airlines market. The comprehensive statistics within the report provides insight into the operating environment of the market and also ensures right business decision making based on historical trends and industry model based forecasting.
GET SAMPLE REPORT @ https://www.wiseguyreports.com/sample-request/2842012-mexico-passenger-airlines-market-to-2021-market-segments-sizing-and
Scope
- Overview of the Passenger Airlines Market in Mexico
- Revenue Analytics - Airlines Total Revenue, Revenue per Passenger and Revenue by Segment
- Generating Airline Passenger Kilometers for the period 2012 to 2021
- Analytics on Airline Seats Available and Sold, Load Factor, Passenger Kilometers Available and Revenues.
Key points
- Embrace the Market information at category and Segment level for precise marketing plan
- Outline investments on potential growth factors considering actual Market size and future prospects
- Evolve business plans based on forecasts information.
..CONTINUED
About US
Wise Guy Reports is part of the Wise Guy Research Consultants Pvt. Ltd. and offers premium progressive statistical surveying, market research reports, analysis & forecast data for industries and governments around the globe.
For accessing accurate and deep understanding and to gain latest insights and key developments in the area of your interest, we also have a list of conferences in which you will be interested in, for more information, cordially check
https://www.wiseguyreports.com/conferences
For updating knowledge or for thoroughly understanding various terminologies, we also have vast list of seminars for your reference, for more information cordially check
https://www.wiseguyreports.com/seminars
Norah Trent
WiseGuy Research Consultants Pvt. Ltd.
+1 646 845 9349 / +44 208 133 9349
email us here

EIN Presswire does not exercise editorial control over third-party content provided, uploaded, published, or distributed by users of EIN Presswire. We are a distributor, not a publisher, of 3rd party content. Such content may contain the views, opinions, statements, offers, and other material of the respective users, suppliers, participants, or authors.