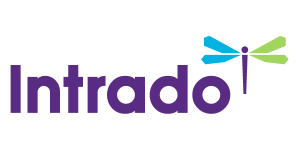 The Navigators Group, Inc. to Release Fourth Quarter and Full Year 2017 Financial Results on Thursday, February 15, 2018
Management to Host Conference Call/Live Webcast on Friday, February 16, 2018, 8:30 a.m. EST
/EIN News/ -- STAMFORD, Conn., Jan. 18, 2018 (GLOBE NEWSWIRE) -- The Navigators Group, Inc. (NASDAQ:NAVG) will release its fourth quarter and full year 2017 financial results after the close of regular stock market hours on Thursday, February 15, 2018. The earnings release will be available shortly thereafter on Navigators' website at www.navg.com.

The company will hold a conference call for investors and analysts on Friday, February 16, 2018, at 8:30 a.m. EST hosted by President and Chief Executive Officer Stanley A. Galanski and Executive Vice President and Chief Financial Officer Ciro M. DeFalco.

The call will be available via live webcast on Navigators' website at www.navg.com. Participants may connect directly to the webcast at: https://edge.media-server.com/m6/p/o8reaviq
To participate by telephone, the U.S./Canada toll free dial-in number is 800-850-2903 and the international dial-in number is 224-357-2399.
Shortly following the conference call, a webcast replay will be available on the "IR Events" page in the Investor Relations section of the company's website for a period of 90 days.
The Navigators Group, Inc. (Nasdaq:NAVG) is a global specialty insurance holding company. We provide customized insurance solutions designed to protect clients from the complex risks they face. For more than 40 years, Navigators has added value for broker partners and their clients — both in underwriting and in claims — through the depth and quality of our technical and industry expertise. Industries we serve include maritime, construction, energy, environmental, professional services and life sciences. Headquartered in Stamford, Connecticut, Navigators has offices in the United States, the United Kingdom, Continental Europe and Asia.
Investors
Ciro M. DeFalco
Executive Vice President and Chief Financial Officer
203-905-6343
Media
Courtney Oldrin
Head of Communications
coldrin@navg.com
203-905-6531